Ephraim: The Only Safe Place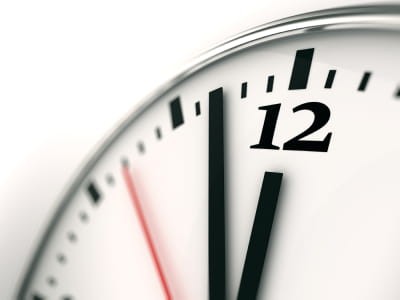 "Therefore Jesus no longer moved about publicly among the Jews. Instead he withdrew to a region near the desert, to a village called Ephraim, where he stayed with his disciples" (John 11:54).
No good deed goes unpunished.
Raise a man from the dead, and they want to kill you.
That's what happened to Jesus after he raised Lazarus. While many believed in him as a result of the miracle, others told the Pharisees who called a meeting of the Sanhedrin, the Supreme Court of Israel.
Bottom line: Jesus must die!
Partly they were motivated by jealousy of his popularity with the people, partly by worries about a general uprising, and partly by fear of what the Romans might do if things got out of hand. Caiaphas the high priest declared that it was better for one man to die than for the whole nation to die (John 11:50), thus unwittingly prophesying the true nature of Jesus' coming death.
They would kill him to get rid of him.
But he would die on behalf of others.
Meanwhile Jesus retreated to Ephraim, a small village about 12 miles from Jerusalem. There he would rest and prepare for the tumult leading up to his own crucifixion.
In all of this, we can see several factors at work:
First, Jesus will not rush ahead of God's plan. He knew with perfect certainty that he was going to die in Jerusalem. That had been the Father's plan from the beginning. But it must happen at the right time and in the right way. By withdrawing he removed himself from unnecessary controversy.
Second, all things move forward according to God's predetermined plan. From the outside it appears that Jesus is being carried along by a chaotic series of unconnected events. It might even seem that he was a victim of forces he could not control. But he retreats to Ephraim as part of God's plan so that in a few days he might meet his predetermined fate on a bloody Roman cross outside the city walls.
Let no one say the cross was an accident.
There was nothing accidental about it.
It was a criminal act, perpetrated by wicked men who acted on their own, out of craven cowardice and rank envy. But in a stunning display of God's sovereignty, the Father accomplished redemption through the wicked acts of wicked men who murdered his Son.
Meanwhile Jesus waits in Ephraim until the time comes for his final trip to Jerusalem.
Our Father, how great is your love, how vast is your wisdom that you should design the death of your Son so that through his sacrifice we might be saved. All your ways are perfect, always. Amen.
You can reach the author at [email protected]. Click here to sign up for the free email sermon.
---
---