Down from the Mountain: Suspend Disbelief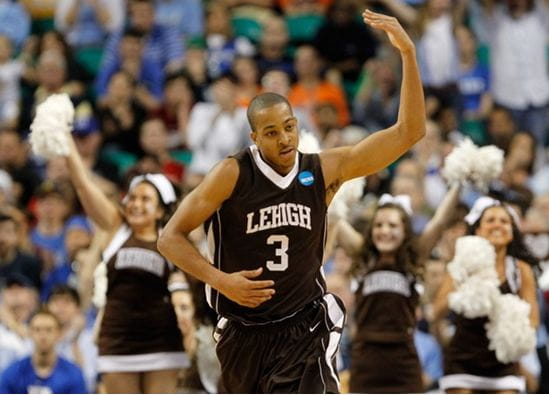 "Immediately the father of the child cried out and said, 'I believe; help my unbelief!'" (Mark 9:24).
They called it one of the greatest upsets in the history of March Madness.
It happened last Friday when the 15th-seed Lehigh Mountain Hawks played the 2nd-seed Duke Blue Devils.
To say Duke was heavily favored is putting it mildly. No one really gave Lehigh much of a chance. For one thing, teams seeded 15 rarely win. Going into this year's tournament, since the NCAA went to the 64-team format in 1985, 2 seeds were 104-4 against 15 seeds. It had been 11 years since a 15 seed won a game in the NCAA tournament.
It happened twice last Friday. First, Norfolk State defeated Missouri. Then Lehigh pulled off its amazing upset of Duke, beating the Blue Devils 75-70. As the game wound down, commentator Jim Nantz asked his colleague Clark Kellogg, "Is this the greatest upset in the history of the NCAA tournament?" "It's one of the greatest," Kellogg replied. Then he added, "It might be the greatest considering who Duke is."
4 national championships, 15 Final Fours, 70 players in the NBA. Legendary coach Mike Krzyzewski. That's who Duke is.
After the improbable upset, a TV reporter asked Lehigh coach Brett Reed what he had told his team before the game. He said that he had simply asked his team to do one thing:
Suspend disbelief.
What a great phrase. Suspend disbelief.
That's good advice for basketball players and its good advice for the followers of Jesus. Sometimes you have to suspend disbelief in order to believe.
How else are we to understand the miracles of the Bible?
How else will we face the overwhelming trials of life?
As Jesus came down from the Mount of Transfiguration, he was met by a man whose son (his only child) had been under the control of a demonic spirit. When he asked the disciples to help his son, they could not. Now he turns to Jesus as his last hope. Distraught over a hopeless situation, the man bares his heart with its mixture of pain, faith, fear, hope, and doubt.
"If you can do anything to help us, have compassion on us" (v. 22).
To which Jesus replies (partially quoting the man):
"'If you can'! All things are possible for one who believes" (v.23).
Then the father utters some of the most honest words any man ever spoke:
"I believe. Help my unbelief!" (v. 24)
It is easy to look down on this poor, tired father who saw no hope for his afflicted son. But he deserves our respect. When he says, "I believe," he really means,
"Lord, I believe."
Those three words form the basis of the great miracle that follows. The words "Help my unbelief" expose his inner turbulence. He believed but he also doubted. Hope and fear raged a fierce battle in his soul.
When Jesus healed his son, he was made whole that very hour. It was a marvelous display of Christ's power over demonic invasion and human despair.
The man got the miracle he sought because he willingly suspended disbelief. He chose to believe when it would have been easier to walk away and say, "Nothing will ever change."
A friend sent me a note several days ago with this encouraging line:
"We never test the resources of God until we attempt the impossible."
For this father, simply to believe was attempting the impossible. Sometimes we have to suspend disbelief in order to believe. When we do, we discover that Jesus can change the most hopeless situations.
Lord Jesus, may I reckon my problems in the light of your power and my weakness in the light of your strength. Help me to suspend disbelief so that I may trust you more. Amen.
You can reach the author at [email protected]. Click here to sign up for the free email sermon.
---
---