Don't Do That!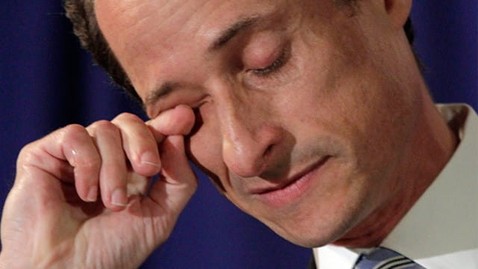 Here is the most obvious lesson from the Anthony Weiner debacle:
Don't do that!
Simple and clear.
The Bible tells us to "flee youthful lusts" (2 Timothy 2:22). If you want an example of what that means, check out what the congressman did, and then flee from that.
He was stupid, sinful, foolish, arrogant, and filled with wrong desires. Then he lied about it.
Evidently he thought he wouldn't get caught, which in today's cyberworld is really stupid. Being a congressman doesn't protect you from scrutiny; it heightens the scrutiny.
Here's the basic rule. Don't send anything over the Internet or take any pictures or write any notes or send any instant message that you wouldn't want displayed on a billboard outside your house. For that matter, don't visit any website or take any pictures or read any material that you wouldn't want the world to know about. "There is nothing concealed that will not be disclosed, or hidden that will not be made known" (Luke 12:2).
We all fight every day against various temptations that visit us and revisit us. No one is immune to wrong desires. "No temptation has seized you except what is common to man" (1 Corinthians 10:13). I say that lest we look down our noses at the disgraced congressman.
That could have been you or me.
"Let anyone who thinks that he stands take heed lest he fall" (1 Corinthians 10:12).
So take a lesson early on this Monday morning.
Don't do that.
You can reach the author at [email protected]. Click here to sign up for the free weekly email sermon.
---
---