"Do It Afraid!"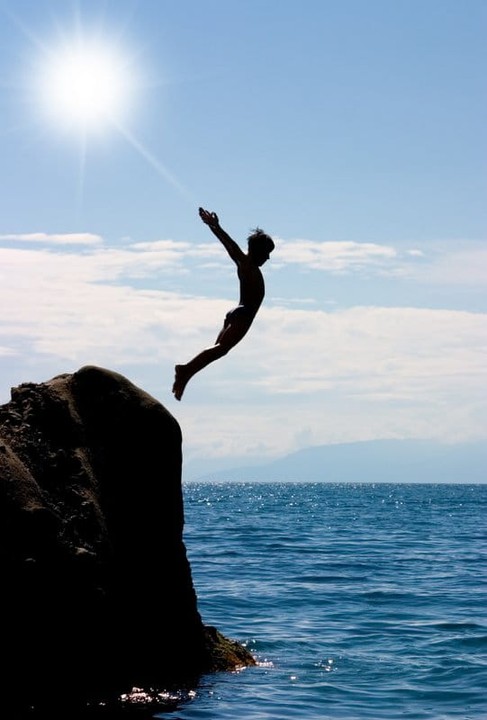 Over the weekend I read a story (in the book What Can One Woman Do?) about Vicky Mahairas. A few years ago she was scheduled to go with her husband Tom on some evangelistic crusades in Paraguay and Uganda. She became fearful as the trips approached, so one morning she had a long talk with God about it. After she finished praying, she turned on the TV, and the first words she heard were, "Do it afraid!"
That seemed like a message from God to her.
The Bible teacher on TV said that many times when she was afraid, she would ask God to take her fears away. But she would hear a still, small voice saying, "Do it afraid!"
Certainly we live in a world where there are many reasons to be afraid. There are dangers on every hand, some of them close to home.
Faith does not mean waiting until all your fears are gone.
If we wait that long, we'll wait forever.
Faith says, "I'm afraid but so what? God has called me to do this, and I'm going to do it afraid or not."
Someone said that "courage is faith that has said its prayers."
So say your prayers, face your fears, don't wait any longer, and "do it afraid!"
When God calls, it is better to "do it afraid" than not to do it at all.
You can reach the author at [email protected]. Click here to sign up for the free email sermon.
---
---