Daniel Speaks Today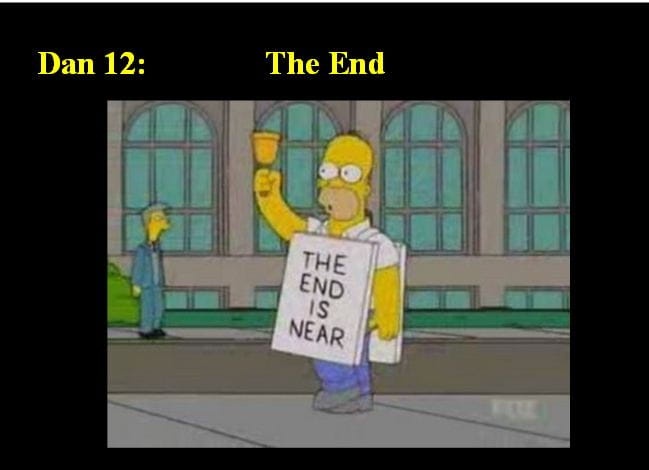 Tampa Airport
3:26 PM
At the moment I'm hunched over my computer at a workstation near Gate E70 at the Tampa airport. In an hour I'll board a flight for Atlanta and then another one to Tupelo. In seven hours I'll be home.
I'm here on a Friday afternoon, having just finished teaching the book of Daniel to 120 eager students at Word of Life Bible Institute. This isn't my first time to teach Daniel. Four years ago I taught it without any PowerPoint but with lots of dramatic storytelling. I still enjoy making the stories and visions come to life, but now I use PowerPoint because otherwise it's just too hard to keep track of how the metals of the statue in Daniel 2 correspond to the four creatures of Daniel 7 and how parts of those chapters fit into the vision of the ram and the goat in Daniel 8.
That said, the students listened attentively all week long. They were a very sharp group. I tried to help them by making timelines on the platform and working through the Five Key Dates that form the skeleton of the Old Testament story.
Plus I found a cool picture of Homer Simpson holding up a sign saying, "The End Is Near," which made the students chuckle so it was worth the effort.
It can be a bit tricky to keep the empires and kings and dates and all the dreams and visions in their proper place along with the very cool story of how Shadrach, Meshach and Abednego wouldn't bow down and ended up in the fiery furnace and came out unharmed because, as Nebuchadnezzar said, They "yielded up their bodies rather than serve and worship any god except their own God" (Daniel 3:28).
What a tribute.
And that from a pagan king.
It's hard to beat that for a compliment.
In my final session this morning, I thanked the students on hanging with me all the way through Daniel, and I told them that I envied them the privilege they have to take the gospel to their own generation. But it won't be easy. It will be the best of times and the worst of times all mixed together.
You can't read Daniel without being struck with some bracing truths:
1. The absolute sovereignty of God over every nation, every empire, every king, and over every person from the mightiest to the least.
2. God is able to use wicked rulers to accomplish his purposes.
3. God is in charge, but he's not in a hurry.
4. If you know who you are, you can live for Christ anywhere.
The famous "three Hebrew children" knew who they were, and just as Daniel would not defile himself with the king's food, they would not bow down to the golden image. They yielded their bodies rather than yield their souls.
We could use a generation with that same spirit right about now.
You can reach the author at [email protected]. Click here to sign up for the free email sermon.
---
---