Check Our Our Booklets!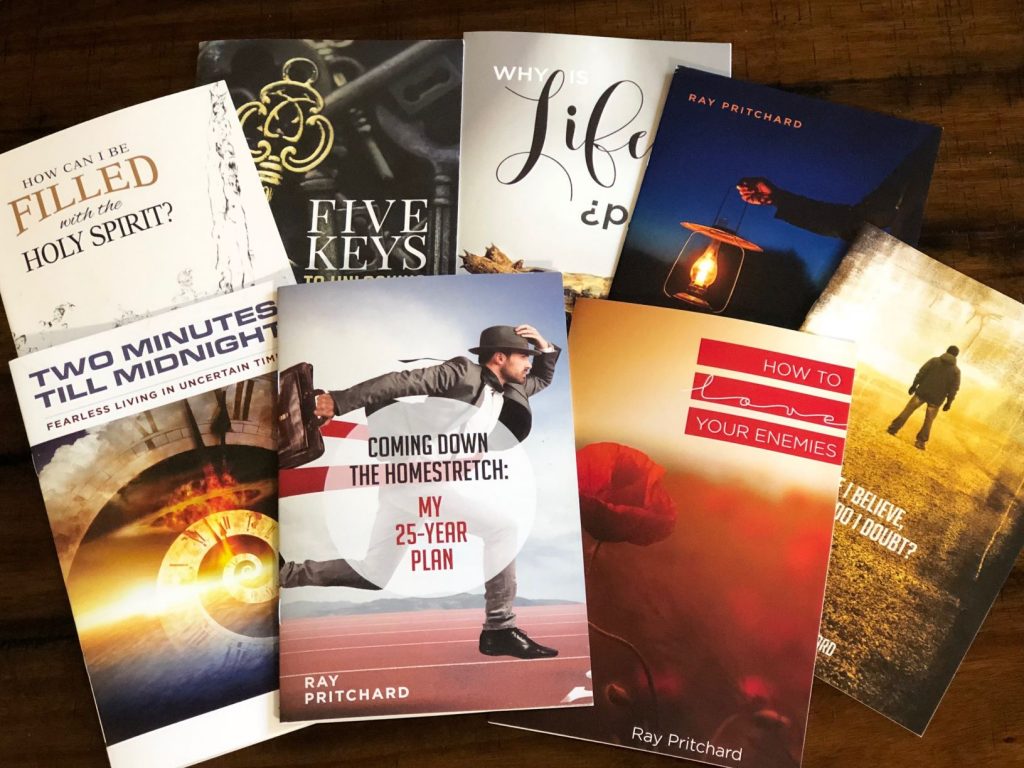 Did you know we offer 8 different printed booklets? Here's the list:
Coming Down the Homestretch
Why is Life So Hard?
If I Believe, Why Do I Doubt?
Praying for Your Prodigal
How Can I Be Filled with the Holy Spirit?
How to Love Your Enemies
Five Keys to Unlocking God's Will
Two Minutes Till Midnight
We make the booklets available for a suggested donation of $1 per copy with a minimum order of 10. Please note that we only ship within the United States.
You can also download a FREE PDF of any of our booklets. That includes two other booklets not offered in print:
When the Foundations are Destroyed
Faces Around the Cross
You can find all the info you need on our Booklet page.
I hope you'll check this out and order booklets for yourself and to share with others.
Thanks!
Click here sign up for the free email sermons.
---
---