Breath of Heaven (Mary's Song)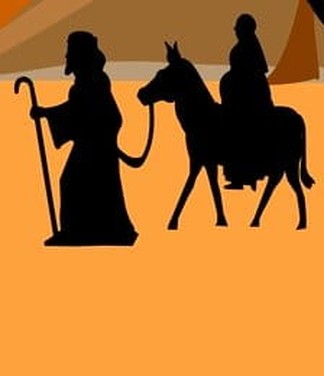 "The Holy Spirit will come upon you, and the power of the Most High will overshadow you" (Luke 1:35).
We should all be glad Chris Eaton said yes.
He wrote the first version of "Breath of Heaven," but when Amy Grant heard it, she asked for permission to rewrite it from a woman's perspective. In an interview she explained what happened next:
"That song is so profound, but the chorus is so simple. It's authentic and perfectly written, because it uses an incredibly moving economy of words. And, selfishly, I just really wanted to be able to use the song on my Christmas record. So finally Chris said, 'Well, OK, just for this one version, we'll let you put a different lyric on there.' I said, 'Well, you couldn't possibly have written the lyric I'm thinking of, because I'm going to write it from a woman's perspective.' I was very pregnant at the time, and I felt that was part of the inspiration as I tried to imagine Mary's experience."
This song imagines what Mary must have felt like as a frightened young girl who has just learned she has been chosen to carry the Son of God in her womb. Mary could not know what the future would hold. Before it was over, she would experience heartache, opposition, slander, confusion, anguish, despair and loneliness. She would face the greatest pain a mother can endure when she watched her son die on the cross (John 19:25).
Mary couldn't know all those things. Perhaps if she had known, she might not have said "Yes." But it's just as well she didn't. Sometimes we say, "I wish I knew what the future holds for me." But you really don't want to know. It's far better we don't know what life will bring us in 10 or 15 years.
Mary didn't know the full cost of saying "Yes." But having made her decision, she never looked back. Those two aspects of her life may be the greatest things we can say about her:
She believed God when it seemed to be impossible.
She never looked back.
Amy Grant commented that the song connects with people because it touches a universal chord in the human heart. "It is a prayer that fits a lot of circumstances because it is a cry of mercy."
Do you wonder as you watch my face
If a wiser one should have had my place
But I offer all I am
For the mercy of your plan
Help me be strong
Help me be
Help me
That's the sort of prayer we all have to pray sooner or later. Life breaks all of us eventually, and in those moments when we are forced to our knees, we discover God is more than enough.
Let's listen as Amy Grant sings Breath of Heaven.
Thank you, Lord Jesus, for mercy that reaches us in our most desperate moments and never lets go. Amen.
You can reach the author at [email protected]. Click here to sign up for the free email sermon.​
---
---