Behold the Son!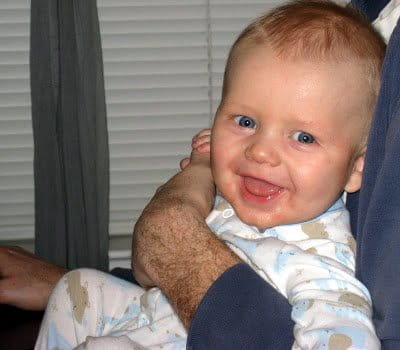 "The rising sun will come to us from heaven" (Luke 1:78).
When De Witt Talmage preached on this passage, he told the following story:
I have read that near the North Pole, the night lasting for months and months, when the people expect the day is about to dawn, some messengers go up on the highest point to watch; and when they see the first streak of day they put on their brightest possible apparel, and embrace each other and cry, "Behold the sun!" and the cry goes through all the land, "Behold the sun!"
On the first Christmas morning the sun began to shine in Bethlehem. And from that sunrise, the light still shines 2000 years later. The light from the manger has encircled the world, setting free those who sat in darkness and giving hope to those who could not find their way home.
"Behold the sun!"
"Behold the Son!"
Has the light of Christ ever shined into your heart or are you still in the darkness? No question is more important. What is your answer?
Christmas is only a few days away. It strikes me that we have a wonderful opportunity to set our hearts right. Christmas is not about snow and candy canes and stockings by the chimney. Christmas is about the transcendent truth that God has at last visited his people. All the rest is window dressing.
Good news! The Visitor from heaven is here at last. Will you drop everything and welcome him into your heart? Or are you too busy this year to be bothered with Jesus?
Good news! The light of heaven has come to earth. Will you open your eyes to see it?
Good news! Bethlehem's Babe is the light of the world. Will you let him turn your fear upside down?
The familiar words of Phillips Brooks are a delight at this point:
How silently, how silently, the wondrous gift is given.
So God imparts to human hearts the blessings of his heaven.
No ear may hear his coming but in this world of sin,
Where meek souls will receive him still, the dear Christ enters in.
So he does! May that be your experience this Christmas season.
Lord Jesus, I gladly welcome you today. Make my heart your home. Amen.
You can reach the author at [email protected]. Click here to sign up for the free email sermon.
---
---