A Desperate Man's Desperate Prayer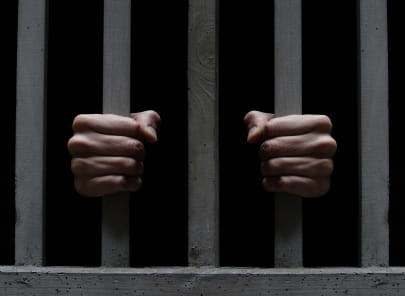 When last we left Jonah, he was in the belly of the great fish. He was in a bad fix and a bad way. To paraphrase Samuel Johnson, "Nothing clears the mind like the certain knowledge that you will be shot in the morning."
That's obviously true.
If a man knows he is going to be shot very soon, it has a way of clearing the mind of trivial details. You don't worry about washing the car if you know you're going to be shot at sunrise. Someone else can wash the car. You've got bigger things to worry about.
So it was for Jonah. But first he has to come to his senses.
I had the chance to spend some time with a man involved in ministry to students. Occasionally he is faced with difficult disciplinary decisions when the young people break the rules of the group. "I've dealt with everything you can imagine. Every sort of sexual sin. Cheating. Breaking the law. You name it, I've seen it," he said. This particular organization has an established set of procedures in place to deal with those who get in trouble. And very often they are able to help the young people make amends and set their lives on a new path.
During our discussion the man made two comments that stayed with me. First, he has learned that lying has almost become a non-issue today. Everyone lies, and they lie all the time. It's almost as if it's not a sin to lie anymore. Perhaps it is a sign of postmodern relativism that we have come to accept that lying isn't wrong. Or perhaps it is just a fulfillment of Romans 3:13, "Their throat is an open grave; they use their tongues to deceive." After discussing how people routinely lie to cover up their sin, he offered this conclusion:
You can't help a liar.
You can help anyone struggling with any sort of sin as long as they tell the truth. But you can't help a liar because you can't trust anything he says.
You can read the rest of the message online.
You can reach the author at [email protected]. Click here to sign up for the free weekly email sermon.
---
---