50,000 Spanish Anchor Have Arrived!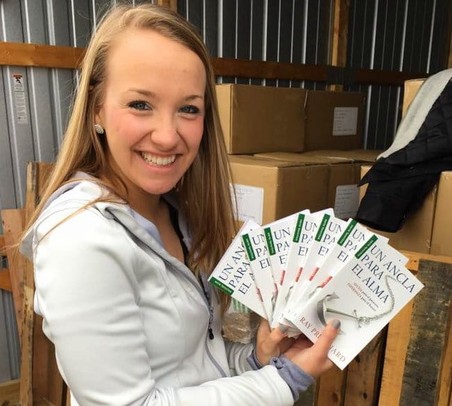 Megan Bill Displays a Handful of Spanish Anchors
The Spanish Anchors have arrived!
On Tuesday morning 50,000 copies of Un Ancla Para El Alma, the Spanish version of "An Anchor for the Soul" arrived at our Book Depot in Moline, IL. We already have 20 orders for almost 3000 copies of this Spanish-language "gospel book" that will go to evangelistic ministries across America.
In the last 15 years, we have given away over 800,000 copies of the English version. Now God has blessed us with 50,000 copies in Spanish.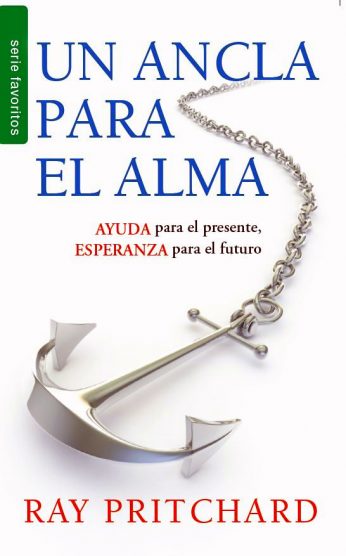 Cover of the Spanish Anchor
In case you didn't know, generous giving by friends of this ministry allows us to donate the books at no cost to ministries across America. We donate the books and we pay the postage! We do this because of your prayers and your support.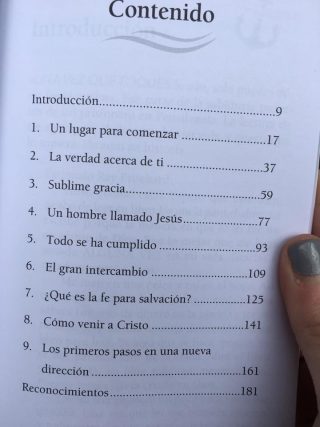 Table of Contents
If you'd like to know more about the Spanish Anchor and how you could possibly receive copies for your evangelistic outreach, send an email to [email protected]. Doreen Mahlstedt (the Keep Believing board member who oversees this ministry) will get in touch with you to answer your questions.
Please join us in thanking God for his provision. Pray that God will use this book to reach our Spanish-speaking neighbors for Christ!
Click here to sign up for the free email sermon.
---
---