38 Ways to Give Thanks in Hard Times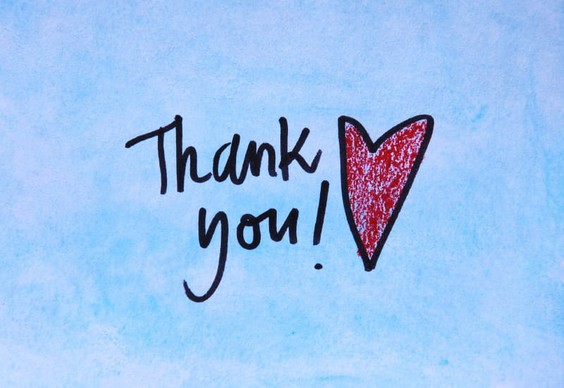 The Bible instructs us to "give thanks in all circumstances, for this is God's will for you in Christ Jesus" (1 Thessalonians 5:18).
We know this is biblical, but it is not always easy.
The question revolves around the expression "in all circumstances." We know that we should give thanks when things are going well. It is right and good to "praise God from whom all blessings flow." We shouldn't take our blessings for granted or think that we somehow deserve them. But if you only give thanks when you have money in the bank, when your marriage is good, when the deal goes through, or when the doctor says, "You don't have cancer," when your kids are doing well, when the church is growing and your friends are glad to see you, if that's the only time you give thanks, what will you do when trouble comes?
What will you do when your company downsizes and you are out of a job, when your retirement fund loses 45% of its value, when your marriage collapses, when your daughter gets pregnant out of wedlock, when the cancer returns, or when your friends betray you?
I freely admit that often things happen to us (and to our loved ones) that make no sense. Try as we might, we cannot trace God's hand in every circumstance because God paints on a canvas much larger than our tiny vision. How do we give thanks when our hearts are broken? How do we give thanks when we are confused? How do we give thanks when we are angry at what sin has done in the world?
I think it is biblical to give thanks in the following manner even in the worst moments. We give thanks . . .
That God is sovereign.
That nothing happens by chance.
That God causes all things to work together for good for his children.
That hard times reveal our weakness, break our pride, and show us our total need for God.
That God has triumphed over sin and death through his Son, the Lord Jesus Christ.
That God uses the worst that happens to promote our spiritual growth.
That God is faithful even when we are faithless.
That God's Word will be vindicated.
That God's promises are true.
That evil will not reign forever.
That heaven is real.
That this world is not the "real" world.
That when we are weak, he is strong.
That his grace is sufficient for every situation.
That nothing can separate us from the love of God in Christ Jesus.
That our salvation rests on God and not on us.
That there is no pit so deep that the love of God is not deeper still.
That the blood of Jesus Christ cleanses us from every sin.
That God delights to save sinners.
That the Lord can soften the hardest heart.
That there are no impossible cases with God.
That even when we feel alone, we are never alone.
That our Father will not test us beyond what we can bear.
That the Holy Spirit abides with us always.
That the Lord Jesus feels our pain.
That the Holy Spirit prays for us when we are too weak to pray for ourselves.
That the Lord Jesus intercedes for us so that we are finally saved.
That God uses everything and wastes nothing.
That our doubts cannot cancel God's work in us.
That someday we will be conformed to the image of Christ.
That God is faithful to finish his work in us.
That our hardships equip us to minister to others.
That we are invited to come boldly to the throne of grace.
That God's plan far exceeds our puny imagination.
That weeping endures for a night, but joy comes in the morning.
That we are still God's children even when our faith falters.
That while we suffer outwardly, we are being renewed inwardly.
That our light and momentary troubles are achieving for us an eternal weight of glory.
Eugene Peterson nicely captures the meaning of verse 18 this way. "Thank God no matter what happens. This is the way God wants you who belong to Christ Jesus to live" (MSG). I like that phrase "no matter what happens" because it perfectly describes life in a fallen world.
I do not mean to suggest that this is easy, only that it is absolutely necessary. As hard as it may be to rejoice always, what is your alternative? To give in to despair and anger? If you refuse to give thanks in every situation, you are virtually saying that you know better than God how to run the universe. By giving thanks when we don't feel like it, we are proclaiming that God's wisdom is greater than ours. That simple act of giving thanks in the midst of sorrow is a testimony worth more than 10,000 words spoken when things are going well.
If we know the Lord, we can still give thanks even when life makes no sense.
You can reach the author at [email protected]. Click here to sign up for the free email sermon.
---
---