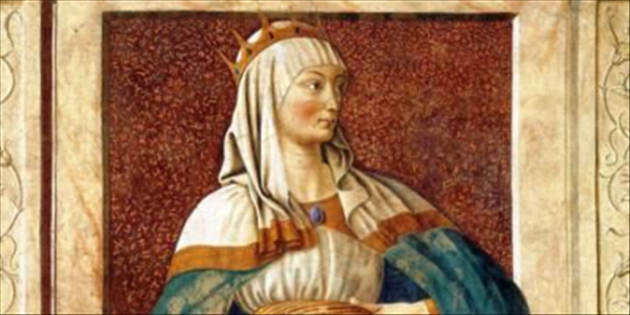 Introduction to For Such a Time as This: Life Lessons from the Book of Esther
During the seventy years the Jews suffered their Babylonian exile, God raised up several people to faithfully guide and direct His fallen people back to Himself. Among these were Zerubbabel, Ezra, Nehemiah, and a young woman named Esther. The actions and examples of these four people are worthy to be included in the Hall of Faith of Hebrews 11, yet none of them were. In fact, the only one of these four even mentioned in the New Testament is Zerubbabel, who led the initial return of some of the Jews to their homeland. Ezra became the spiritual leader of the people, and he and Nehemiah led the reconstruction of the city and the temple, and the revival of their lives to once again be who God called them to be. Yet none of this would have been possible apart from the courageous stand and intervention of the young woman Esther, who found herself in a unique place of influence with the King. The examples of Esther and her cousin Mordecai can teach us much, as can other principles we can draw from their experiences, and help us to make a difference for God in our world.

The Book of Esther
The Book of Esther is unique. It reads much like a novelette, and its story is as gripping as any novel one would read today. Unfortunately, some have wrongly concluded that Esther was just a piece of historical fiction, or because of similar names, that this was just a Jewish version of the account of Ishtar and Marduk, two Babylonian deities that were also cousins.[1] Yet archaeological and historical evidence demonstrates that this book is historical and accurate, and despite its literary form, it follows the same pattern as other Old Testament Books. From the events of this book arose the Feast of Purim or Lots, which with Hanukkah are the only holidays established outside the Law of Moses still celebrated by the Jews.[2] In celebrating Purim, Jews today practice tzedakah, giving gifts of fruit or sweets to another person in remembrance of Esther's actions, reading the story or acting it out with the crowd cheering the heroes and booing the bad guys, children and even some adults dressing as the characters in the story, and enjoying feasting.[3] This provides an important link to the historical nature of the Book of Esther if nothing else.
Esther is placed in the "Writings" section of the Hebrew Old Testament, the Five Rolls (Megillath) including Song of Solomon, Ruth, Lamentations, Ecclesiastes and Esther, and the other books are also read on various Jewish holidays.[4] It is believed that because of concern that the book didn't actually contain the name of God or a specifically mentioned religious purpose, some other Jewish writer added Esther 10:4-16:24 to include these elements. This section was never accepted as part of the Hebrew Bible, and is now collected in the Old Testament Apocrypha.[5] The events of Esther took place under the reign of Xerxes 1 (Ahasuerus being a title, like Pharaoh), who reigned from 486 to about 465 BC. The story of Esther took place over about a ten year span (483 to 473 BC), and would fit historically between Ezra 6 and 7.[6] This would mean that Esther could have lived far into the reign of Artaxerxes, her step-son, under whom Nehemiah rebuilt the wall of Jerusalem,[7] and might have influenced all that happened then.

What about God?
The only books of the Old Testament that do not mention the name of God are Esther and the Song of Solomon, and neither of these books is mentioned in the New Testament. Yet God's hand of providence is more clearly evident in this book than in most others. We see in Esther that the attempt of Satan to destroy the line of the coming Messiah, begun in Genesis 3:15, is thwarted. This book teaches us much about the sovereignty of God despite mankind's evil intentions.[8] We also can see parallels in the story of Esther to the relationship of Christ and His children. For instance, as Jesus did, Esther put herself in a place of potential death for the people, but was approved by the King. Also, she worked as an intercessor and advocate for the people just as Christ ever lives now to intercede for us as His children.[9] Yes, God is in the Book of Esther, as are His specific purposes for His own people, and we can learn much from examining it carefully.
The Cast of Characters
This book, unlike most in the Bible, is written in a literary format, and we can take a literary look at it as well as seeking the practical things we can glean from it. Indeed, it has all the important aspects of a successful novel: having a great premise or idea; being driven by its characters; having dramatic, meaningful events and conflict that tie it all together. Let's get to know a little bit about the main characters to help us as we study:
Esther: Her Hebrew name was Hadassah, meaning "a myrtle tree"; like Daniel and his companions, she was given a Babylonian name, Esther, meaning "star." She was indeed a star of guidance for her people to follow. We can learn lessons from her life such as keeping one's word, loving and clinging to our spiritual heritage despite it being despised, and serving God to the best of our ability, realizing God has put us in our particular world for such a time as this. There is something we need to remember too about the beauty of this young woman:
Her dark, exotic features marked her out, and she was thus chosen as a candidate for the king's favor, who, when he saw her for the first time must have been captivated by her physical charms. But through her beauty there shone a radiance of personality and character which enhanced her beauty and gave it distinction in the eyes of Ahasuerus. [10]

Vashti: Although playing a short part in the story, hers is an important one. Her name means "beautiful woman." As queen, her treatment of the Jewish maidens under her was cruel, and she even possibly tortured some of them.[11] Yet she did something no other woman had dared: She stood up against her drunken husband's orders to appear before him and his friends in nothing but her crown! She saw her character and personal dignity as more important than the cost of disobedience. Whether she was beheaded or banished isn't specified in the story, but she saved her integrity nonetheless.[12]

Ahasuerus: This name was the Hebrew form of the Persian word, and the Greeks changed that name to Xerxes. He was marked by a lack of backbone, and his character wavered with the winds of his emotions. All of his decisions were made based on this, to his cost. The latter part of his reign was marked by alcoholism and violent bloodshed, and he was ultimately murdered by two of his officers in 365 BC. [13]
Haman: He is the villain of the story. His name means "well disposed," and so he thought of himself, but he was morally and spiritually bankrupt. He never considered following principle in promoting himself. "All of Haman's tragedy is condensed in his designation—he was the Jews' enemy. As the first great anti-Semite, he came to prove that they who curse the Jews are cursed by God."[14]

Mordecai: His name means "a little man," or "bitter bruising." He was just the opposite of this in character, and was just the opposite of Haman. He was non-compromising in the face of peril, he was an excellent adoptive father, he had a heart for the people, and God would ultimately elevate him because of these things.[15]


Outlining Esther
The book is very easy to outline, both from a practical and literary perspective:

Practical Outline[16]
Part One: The Threat to the Jews' Survival (Esther 1:1-4:17)
1. Esther Is Selected as Queen, 1:1-2:20
2. Haman Formulates his Plot, 2:21-4:17
Part Two The Triumph and Survival of the Jews (Esther 5:1-10:3)
1. Mordecai's Triumph over Haman, 5:1-8:3
2. Israel's Triumph over their Enemies, 8:4-10:3
Literary Outline[17]

Premise: The Jews' Mortal Danger (Esther 1-5)
Crisis: A Sleepless Night (Esther 6:1)
Resolution: Salvation of the Jews (Esther 6-10)

Completing These Studies
Each lesson is broken down into six days' study. Days One through Five are designed to help us focus in on the text at hand, as well as providing additional information and references from time to time, so we can more fully understand it. Day Six will be devoted to an expanded application of the passage, called "Living in Such a Time as This." This will help us tie the week's thoughts together and begin living them out. Other notes and information will be provided occasionally to help you to gain a better understanding of the passage and subjects as well. Each week, we'll also have a memory verse from or about the passage we examine. Make every effort to memorize these verses. As you do, you'll find that all the more God is strengthening and helping you grasp the truths you are examining.

Now for some Bible Fellowship ground rules. First, make every effort to get all the way through the study each week. If you are struggling with any part of a lesson, remember your group leader is there to help you. The more effort you put into getting through the study, the more you and your group will benefit as you share what God is teaching you. It is very helpful to read the whole passage for the week first, then go back and examine the individual sections each day.

Second, use a major translation of the Bible when you study. Harvest Christian Fellowship, the publisher of these lessons, uses the New King James Version (nkjv) so these studies and memory verses are based on this. However, feel free to use a different translation if it is more helpful for you. Many prefer the good old King James Version (kjv) which is a great translation, but the New International Version (niv) and the New American Standard Bible (nasb) are good too. For newer believers, you might want to use The New Living Translation (nlt) as it is very straightforward. This writer refers to all of the above while preparing these lessons. Paraphrases such as The Living Bible or The Message are good for comparing and may help you, but please base your answers on a translation. Talk to your leader or one of the senior leaders if you need more information on Bible usage.

Third, try to put your answers in your own words as much as possible. Copying down word for word what the Bible says doesn't help you learn as much, nor should you depend on other study books or commentaries for your answers. We want you to learn how to dig into and interpret God's Word as fully as you can. We encourage you to do as much additional study as you have time for, but remember that although study books and helps can be wonderful, they are sometimes just someone's opinion, learned as they may be. In the long run, depending on them is less helpful than what God is saying directly to you through His Word.

May God bless you richly as you study these Life Lessons from the Book of Esther, and may it truly transform your life. May you become someone who truly makes a difference in your time, and be God's tool in your particular world for such a time as this. Here is an outline of these studies for your reference:

LESSON PASSAGE THEME
One Esther 1 A Providential Divorce
Two Esther 2 True Beauty
Three Esther 3 No Compromise
Four Esther 4 For Such a Time as This
Five Esther 5 An Unexpected Banquet
Six Esther 6 Ironic Honor
Seven Esther 7 Reaping What is Sown
Eight Esther 8 A Plan Petitioned
Nine Esther 9 The Feast of Purim
Ten Esther 10 The Impact of One Life
---
[1] See The Reader's Digest Association, Who's Who in the Bible (Pleasantville, NY: Reader's Digest Association, 1994), pp. 105-107.
[2] John MacArthur (Ed.), The Macarthur Study Bible (Nashville, TN: Word Bibles, 1997), p. 681.
[3] From websites from the Jewish Outreach Institute, www.joi.org, and the World Zionist Organization, www.wzo.org.
[4] Bruce Wilkerson and Kenneth Boa, Talk Thru the Bible (Nashville, TN: Thomas Nelson Publishers, 1983), p. 132.
[5] The Reader's Digest Association, Who's Who in the Bible, p. 107.
[6] Bruce Wilkerson and Kenneth Boa, Talk Thru the Bible, p. 131.
[7] Herbert L. Lockyer, All the Kings and Queens of the Bible (Grand Rapids, MI: Zondervan Press, 1961), p. 76.
[8] Ronald F. Youngblood (Ed.), Nelson's Illustrated Bible Dictionary (Nashville, TN: Thomas Nelson, Publishers, 1986, 1995), p. 420.
[9] Bruce Wilkerson and Kenneth Boa, Talk Thru the Bible, p. 132.
[10] Herbert L. Lockyer, All the Women of the Bible (Grand Rapids, MI: Zondervan Publishing House, 1958), pp. 52-53.
[11] See Purim, www.Chabad.org.
[12] Herbert L. Lockyer, All the Women of the Bible, pp. 165, 166.
[13] Herbert L. Lockyer, All the Kings and Queens of the Bible, pp. 76, 77.
[14] Herbert L. Lockyer, All the Men of the Bible (Grand Rapids, MI: Zondervan Publishing House, 1958), p. 135.
[15] Ibid., p. 246.
[16] Based on Bruce Wilkerson and Kenneth Boa, Talk Thru the Bible, pp. 134, 135
[17] Based on Joyce G. Baldwin, Esther (Downer's Grove, IL: InterVarsity Press, 1984), p. 30.
---
© 2004 by Harvest Christian Fellowship. All rights reserved. Written by Thomas Klock for Men's Bible Fellowship, 2004-2005.
www.Harvest.org