February 6
Precepts
From Your precepts I get understanding; Therefore I hate every false way. - Psalms 119:104
In our data-saturated society, we are awash in precepts. We have books, videos, tapes, seminars and Internet streaming. We go to pundits, professors, preachers, psychologists, psychiatrists and psychotherapists. Everybody layers us with more precepts for healthy living, family-raising, money-making and tulip-growing. At last we shout, "I don't need any more!" But God's precepts, revealed in His Word, aren't optional. They are not of the "take-it-or-leave-it" variety, but vital as the precepts of breathing. For those who take them seriously, God's precepts provide operational reality for living at the highest level.
Click here to sign up for your free Winning Walk newsletter!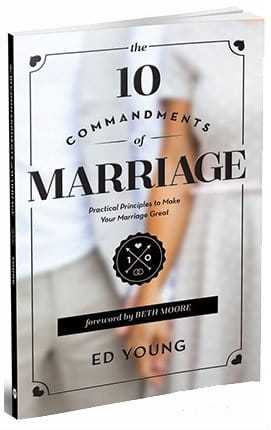 10 Commandments of Marriage: Keeping Your Marriage Strong Through Any Struggle
God wants your marriage to be nothing short of incredible. But it takes work… a work that can begin when you dive into the pages of this book.

So be sure to request your copy of The 10 Commandments of Marriage when you give your best gift below to help share the proven truth of God's Word through The Winning Walk!