The Furtherance of the Gospel
"But I want you to know, brethren, that the things which happened to me have actually turned out for the furtherance of the gospel… " - (Philippians 1:12)
Paul is in prison as he writes to his favorite church. While he was free he preached the gospel with passion and great zeal, but when he was put in prison and could not preach other men in the Church at Philippi began preaching. That rejoiced the heart of the apostle.
In the New Testament when you study the letters of Paul and others you find that the early churches had pastors. Anytime the word pastor is found it is in the plural unless it is referring to Jesus Christ. He is the great Shepherd of the sheep; otherwise, churches have pastors. Strictly speaking you will not find a precedent for "Dr. Pete Bunny the pastor of the First Community Church of Chicago" in the New Testament.
I am convinced that the first churches also had a plurality of preachers. That's why the fact that many men in the Church at Philippi were preaching rejoiced the heart of the apostle. Church is a team sport. Based on their cluster of spiritual gifts some are called and equipped to preach. They should preach. Some should heal, some should teach and some should evangelize. All of this should result in the furtherance of the gospel.
Our churches would be more effective in furthering the gospel and we would solve so very many problems if we took our blueprints from the New Testament. We would not need as many retreat centers for burned out pastors if we did.
When will we ever learn that when all else fails we should follow the directions?

---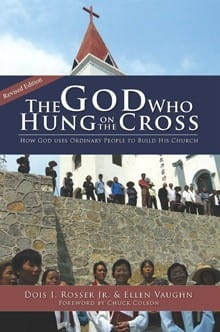 Free Book: The God Who Hung on the Cross
This newly revised paperback edition features reflections on 25 years in ministry by Dois Rosser. The book details the history and vision of ICM, the parent organization for the Mini Bible College, and the vehicle for distributing MBC to congregations around the world. Dois' story is an inspiration, encouraging Christians to give of their time and resources to experience the abundant power of God at work. Journey around the world with Dois and discover that you too can be a part of something bigger than yourself!