Inner Healing
"And forgive us our debts, as we forgive our debtors." - (Matthew 6:12)
Years ago I heard an Anglican Canon from Australia coin a new word when he said, "The greatest obstacle to inner healing is unforgiveness. We may be experiencing unforgiveness because we lack the assurance of God's forgiveness, or the forgiveness of people against whom we have sinned. The source of our unforgiveness may also be that we will not forgive people who have sinned against us."
Canon Glennon then gave many examples of people who had been brutally abused and told how their rage and hunger for revenge had retarded their own inner healing. Consider the perfect wisdom of our Lord Who prescribed that we should pray, as some translations have it, "Forgive us our sins as we have already forgiven those who sin against us."
Forgiveness declares a fifth eternal value: Inner healing is a greater value than physical healing.
When we confess our sins we need to forget what God forgets and remember what God remembers. God forgives and God forgets our sins. We have God's Word for that. In the New Testament we are promised that, "If we confess our sins, He is faithful and just to forgive us our sins and to cleanse us from all unrighteousness" (1 John 1:9). In the Old Testament, God clearly tells us, "Their sins I will remember no more" (Jeremiah 31:34). However, God remembers that we are sinners. We forget we are sinners. (That is at least one reason why we fall into sin again and again.)
When we confess our sins but keep remembering them after God has forgiven us, our guilt baggage shows that our faith is flawed after God has long forgotten our sins.

---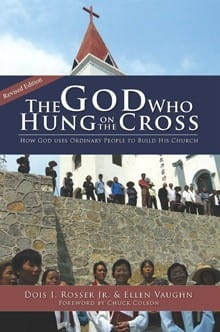 Free Book: The God Who Hung on the Cross
This newly revised paperback edition features reflections on 25 years in ministry by Dois Rosser. The book details the history and vision of ICM, the parent organization for the Mini Bible College, and the vehicle for distributing MBC to congregations around the world. Dois' story is an inspiration, encouraging Christians to give of their time and resources to experience the abundant power of God at work. Journey around the world with Dois and discover that you too can be a part of something bigger than yourself!