Why Believe?
"Without faith it is impossible to please God. He that would come to God must believe that He is and that He rewards those who diligently seek Him." - (Hebrews 11:6)
The author of these words is telling discouraged believers why they should not throw away their faith. He writes that they must believe because without faith we cannot come to God, we cannot please God, and we cannot experience the beautiful reality that God rewards those who diligently seek Him.
When Jesus died on the cross a great veil in the Temple that separated sinners from the divine presence of God was supernaturally torn from top to bottom. The significance of that miracle was, and is, that we can now go directly into the presence of God. We no longer need the intercession of a priest. The door into a relationship with God has been wide open since our High Priest Jesus opened it for us 2,000 years ago. How could we not come to God through that door by faith?
We must believe because we are not only saved by faith – we are to live by faith. As we live by faith our chief purpose in life is to glorify God. To glorify God means to please God and we cannot please God without faith. As we live our life in this world the greatest fact of life we know is that God is, and He blesses, enables, and rewards those who come to Him by faith.
The author then gives us what we call A Hall of Faith which exhibits for all-time great examples of people who did not throw away their faith. In spite of great challenges they believed that God is, they came to Him, they pleased Him and God rewarded their faith.

---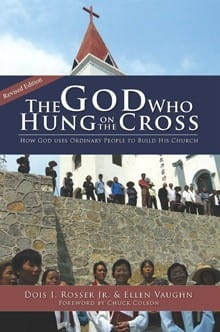 Free Book: The God Who Hung on the Cross
This newly revised paperback edition features reflections on 25 years in ministry by Dois Rosser. The book details the history and vision of ICM, the parent organization for the Mini Bible College, and the vehicle for distributing MBC to congregations around the world. Dois' story is an inspiration, encouraging Christians to give of their time and resources to experience the abundant power of God at work. Journey around the world with Dois and discover that you too can be a part of something bigger than yourself!