Life & Godliness
"… His divine power has given us all things that pertain to life and godliness, through the knowledge of Him Who called us …" - (2 Peter 1:3)
Peter writes that God has given us everything that pertains to life and godliness. He agrees with Paul that all those things can be ours through the relationship we have with the One Who is calling us to live this quality of life. In another place Jesus described it as "life more abundantly" (John 10:10). Throughout the entire Gospel of John this quality of life is called "eternal life."
Godliness simply means to live like God or with God-like qualities. Simply ask the question "What is God like?" and you define godliness. When you realize the impossibility of living that way, it's obvious that we must find the power source to live that way somewhere outside ourselves. Peter tells us where to go with that. According to Peter, that power must be found in the knowledge of Him Who is calling us to live that way. Peter's word for "knowledge" here actually means "to know by relationship."
Paul wrote that all spiritual blessings are to be found in the spiritual dimension of life in a relationship with Christ. Peter is writing the same thing here. All things that pertain to life and godliness can be found in a relationship with the One Who is calling us to live His way in this world. In your personal relationship with God you will find the spiritual dynamics that equip you to live a godly life.

---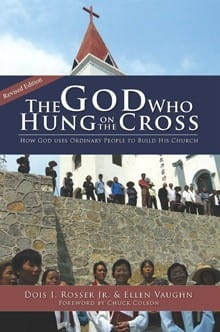 Free Book: The God Who Hung on the Cross
This newly revised paperback edition features reflections on 25 years in ministry by Dois Rosser. The book details the history and vision of ICM, the parent organization for the Mini Bible College, and the vehicle for distributing MBC to congregations around the world. Dois' story is an inspiration, encouraging Christians to give of their time and resources to experience the abundant power of God at work. Journey around the world with Dois and discover that you too can be a part of something bigger than yourself!