The Greatest Thing in the World
"There are three things that last — faith, hope, and love — and the greatest of these is love." - (1 Corinthians 13:13)
What is the greatest thing in the world? The Apostle Paul sifts his answer down to three things: hope, faith and love. Hope is the conviction that there can be good in life. God plants hope in the hearts of human beings. People sometimes commit suicide because they lose that conviction.
On the positive side, hope gives birth to faith, and faith is one of the greatest things because faith brings us to God. However, when Paul compares these two great concepts with love, without hesitation he concludes that love is the greatest thing in the world. This is true because love is not something that brings us to something that brings us to God. When we experience the special love Paul describes we are in the Presence of God. There is a particular quality of love that is God and God is a particular quality of love.
To acquaint us with that specific quality of love, in the middle of this chapter he passes this quality of love through the "prism" of his Holy Spirit inspired intellect. It comes out on the other side as a cluster of 15 virtues. All these virtues of love are others-centered, unselfish ways of expressing unconditional love. If you study these virtues you will find in them a cross section of the love that is God–and is the greatest thing in the world.
One reason Paul presents these three concepts as the greatest things is that they are the things that last. Love is the greatest of the three because one day we will no longer need hope and faith when throughout all eternity we will love.
Therefore, pursue the greatest thing in the world – love.

---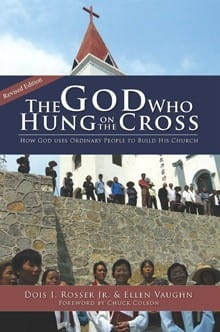 Free Book: The God Who Hung on the Cross
This newly revised paperback edition features reflections on 25 years in ministry by Dois Rosser. The book details the history and vision of ICM, the parent organization for the Mini Bible College, and the vehicle for distributing MBC to congregations around the world. Dois' story is an inspiration, encouraging Christians to give of their time and resources to experience the abundant power of God at work. Journey around the world with Dois and discover that you too can be a part of something bigger than yourself!