The Way To Real And Lasting Freedom
April 18
For freedom Christ has set us free; stand firm therefore, and do not submit again to a yoke of slavery.
Galatians 5:1
As the American Civil War drew to an end, President Abraham Lincoln penned the Emancipation Proclamation, a document which would free all slaves in the United States. In those days with no email or telephone, the Proclamation was physically taken to every individual state.
This meant that even after the slaves were freed, most still lived in slavery because they hadn't yet received the news of their freedom. So they lived under the yoke and bondage of their masters—some even dying in slavery—even though they were legally free!
Many Christians today do the very same thing. In Christ, you are legally free. You're no longer bound by the law of sin and death. But there are some, perhaps in ignorance of their freedom, who still live in bondage.
Maybe you've encountered Christ, but find yourself living under the yoke of slavery to sin and works-based acceptance. If so, consider today's passage your "Emancipation Proclamation," shake off the chains of bondage, and live in the freedom Christ purchased for you.
SHAKE OFF SIN AND WORKS-BASED ACCEPTANCE BY LIVING IN THE FREEDOM CHRIST HAS GIVEN YOU!
---

For more from PowerPoint Ministries and Dr. Jack Graham, please visit www.jackgraham.org
and
Listen to Dr. Jack Graham's daily broadcast on OnePlace.com.
Watch Jack Graham and Powerpoint Ministries Video Online.

Build a faith that works even when life doesn't!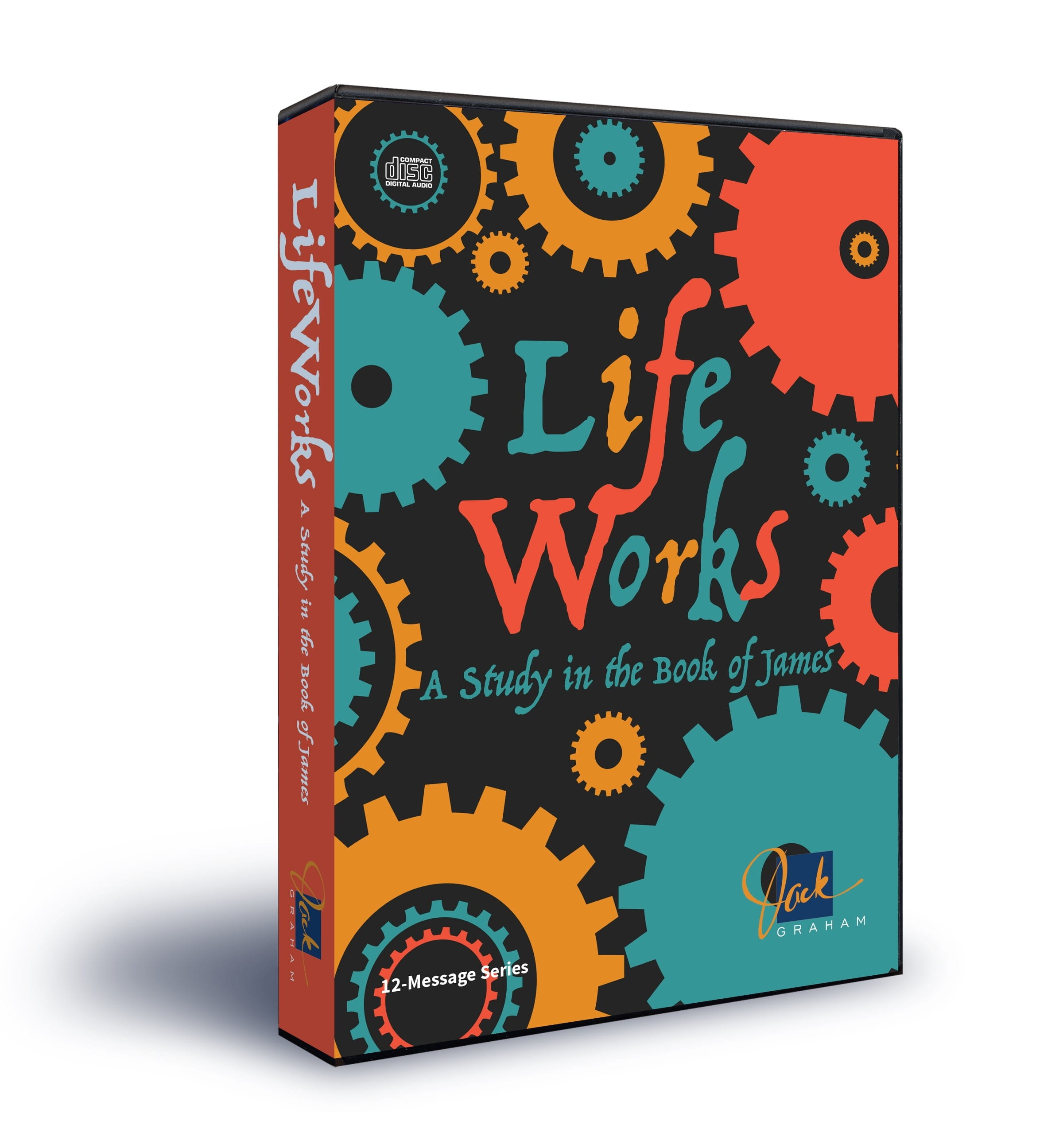 In his new 12-message CD series, LifeWorks, Pastor Jack Graham shows you life-changing biblical truth on why a Christian worldview is so important to facing trials, how to tame your tongue, and your true value as a member of God's people.
Thank you!
Jack Graham
PowerPoint Ministries