With this news, strengthen those who have tired hands, and encourage those who have weak knees. Say to those who are afraid, "Be strong, and do not fear, for your God is coming to destroy your enemies. He is coming to save you." - Isaiah 35:3-4
We have great news to share, but we can't do it well if we have tired hands and weak knees. If we are to be strong as we share with others, we must daily be allowing God to strengthen us. It's the easiest thing in the world to say, "Do as I say, and not as I do!"
My schedule of speaking engagements is full. I spend much time preparing my messages. It's hard sometimes to make sure it is my own before it becomes anyone else's. If the water has not flowed over me, I will not see it flow over others.
I had been preparing a message on prayer. I had a good outline: three points—all beginning with the same letter so that people could remember them; some excellent illustrations to let some light into the structure of the talk; and, of course, lots of Scripture passages. I wanted very much for the ladies to get the point.
As I put the finishing touches on my talk, I glanced at the clock. It was very late, and my family was long since in bed and asleep. I tumbled into bed, and then tumbled out again! I had almost forgotten the water needed to flow over me before I could be a watershed for others! I needed to pray! Are you telling people to do as you say, or to do as you do?
For Further Study: Isaiah 35:1-10 
Excerpted from The One Year Devotions for Women, Copyright ©2000 by Jill Briscoe. Used by permission of Tyndale House Publishers. All rights reserved.
For more from Jill Briscoe, please visit tellingthetruth.org.
SPECIAL OFFER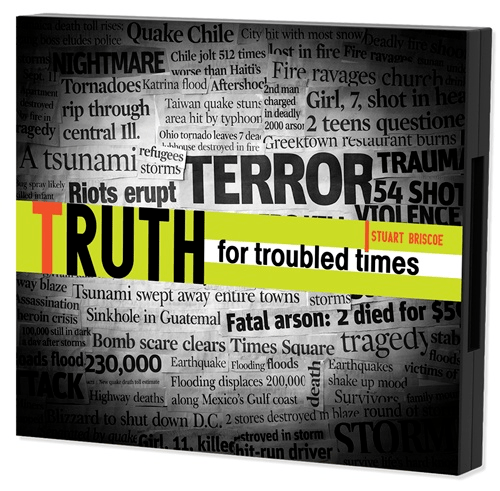 Stuart Briscoe wants to help you speak for Truth in troubled times
Get equipped to speak up for truth in our troubled culture. Request your copy of Stuart Briscoe's 5-message CD series, Truth for Troubled Times. It's our gift to thank you for your donation – which will be doubled by a Matching Grant – to help Telling the Truth reach our $400,000 financial year-end goal!