You Can Ask Why
Be anxious for nothing, but in everything by prayer and supplication, with thanksgiving, let your requests be made known to God. - (Philippians 4:6)
What is the perfect thing to do when crisis hits, when you are in trouble? Bring it to Jesus.
When the Israelites were turning against Moses, we read in Exodus 15:25 that "he cried out to the Lord." When you are criticized unfairly, take it to the Lord.
When Hezekiah received a threatening letter, we read that he spread it out before the Lord (see 2 Kings 19:14).
When John the Baptist was beheaded, Matthew 14:12 says the disciples went and told Jesus.
So that is what we need to do when trouble comes. We need to go and tell Jesus.
It's what Mary and Martha did when their brother Lazarus was sick. They could have said, "Lord, You owe us. You and your friends stayed at our house." But they didn't. They simply said, "Lord, behold, he whom You love is sick" (John 11:3). They did not base their appeal on their love for God, but on His love for them.
That is what we need to do. And, by the way, it is okay to ask God why. Don't expect an answer, but ask away. Do you think God doesn't see your heart when you pray? So be honest with Him. You can say things like, "God, I am not happy right now. I don't understand this. I am hurting. This doesn't make sense. Why?" It is okay to say those things.
Jesus himself said from the cross, "My God, My God, why have You forsaken Me?" (Matthew 27:46). Was that blasphemy? No. He was calling on His Father. And we need to do the same.
So in the midst of trouble, don't withdraw from God and your Christian friends. Go to the Lord and cry out to Him. You can ask why.
Summary sentence: Jesus called on the Father and so we should do the same.
Tags: why, love
Copyright © 2012 by Harvest Ministries. All rights reserved.
Unless otherwise indicated, Scripture taken from the New King James Version. Copyright © 1982 by Thomas Nelson, Inc. Used by permission. All rights reserved.
For more relevant and biblical teaching from Pastor Greg Laurie, go to www.harvest.org
and
Listen to Greg Laurie's daily broadcast on OnePlace.com.
Watch Greg Laurie's weekly television broadcast on LightSource.com.
SPECIAL OFFER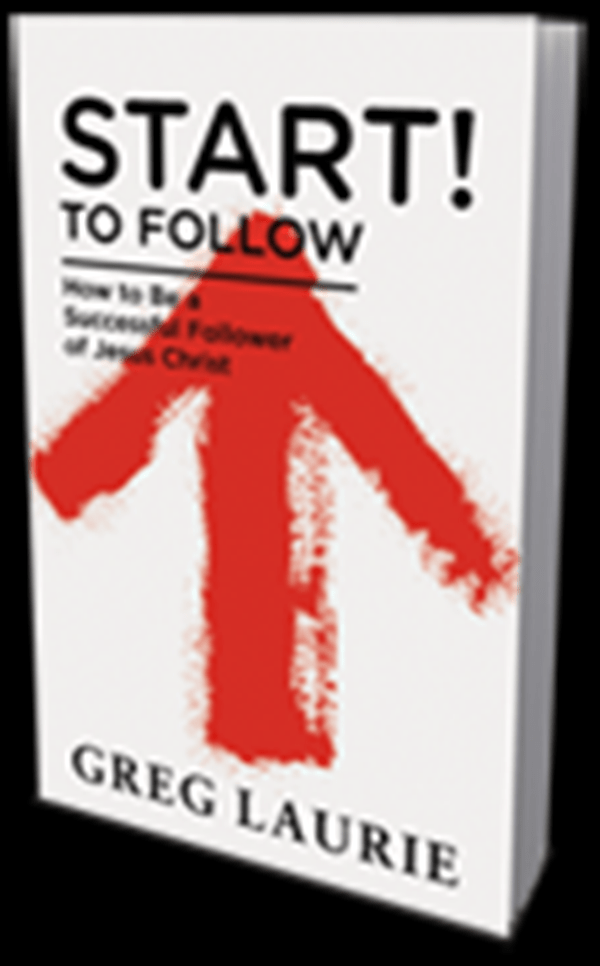 You can receive, Start! to Follow: How to Be a Successful Follower of Jesus Christ by Greg Laurie, as our thank-you for your financial support of Harvest Ministriesthis month.
To help you do a little spiritual checkup, Pastor Greg has written a book called Start! to Follow: How to Be a Successful Follower of Jesus Christ. In this new resource, Pastor Greg defines what discipleship is and encourages believers to become disciples.
"I thank God for everyone out there who listens to our broadcast and uses our resources, and who has also chosen to be a supporter both prayerfully and financially. Your gift brings relevant teaching from God's Word through our daily broadcast A New Beginning, our crusades, and our online ministry channel, and this year across our country through Harvest America.