July 2
You Can't Have It Both Ways
In God's view you can't be partly married or partly single any more than you can be partly pregnant. You're either one or the other. What a plague on society when single people live together as though they were married or when married people act like they're single.
In God's view the issues are pretty simple: "Marriage should be honored by all, and the marriage bed kept pure, for God will judge the adulterer and all the sexually immoral" (Hebrews 13:4). Contrary to what many today think, the Sixth Commandment, which forbids adultery, has not been repealed.
God's ways are beautiful, fulfilling, and they work. Every alternative that sinful human beings have invented has turned out to be unfulfilling, hurtful, self-oriented, and destructive. Seriously—don't you have enough problems in life without asking for God's judgment too?
You honor God's creation of marriage not only when you are married but also in the way you conduct your dating life.
---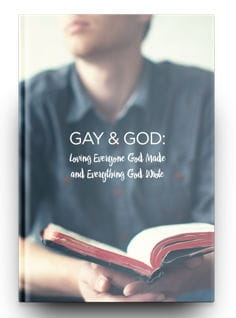 Gay & God: Loving Everyone God Made and Everything God Wrote
Jesus wanted his people to be known for their love. But sadly, love is often the last thing homosexuals find in the church.
This brand-new resource from Time of Grace called Gay & Godshows youthe deep meaning and true significance of Jesus' words, "Love your neighbor as yourself."It also teaches you what the Bible actually says on the topic of homosexuality—and empowers you to show practically the love of Christ in a culture where being gay is the new normal.
For more from Time of Grace visit them at TimeofGrace.org or visit their  OnePlace.com and LightSource.com pages!