Ed Young Television Devotional
The Best of 2016
Some trust in chariots, and some in horses; But we will remember the name of the Lord our God. Psalm 20:7
THINK
This time of year, magazines, newspapers, radio stations, and television stations all come out with their "best of" lists. We take a look at the hottest fashion trends, the most popular movies, the top-rated websites, and so many other lists from the past year. But have you ever stopped to consider the "best of" list for what God has done?
We know that God's blessings are too many to count. But we can take time to reflect on the things He has done in our lives that have brought us to this point. Don't take this past year for granted. Instead, "remember the Lord your God" as you think about all that has happened. Thank Him for those things He has done, what He has brought you through, and what He has provided for you in 2016.
PRAY
Thank God for 2016. Thank Him for bringing your through difficult times and for being there to celebrate the good times. And remember Him as you think about the "best of 2016."
ACT
Write down a list of those things God has done in your life this year. Tomorrow, as you welcome in the New Year, reflect back on this list and look forward to a wonderful 2016!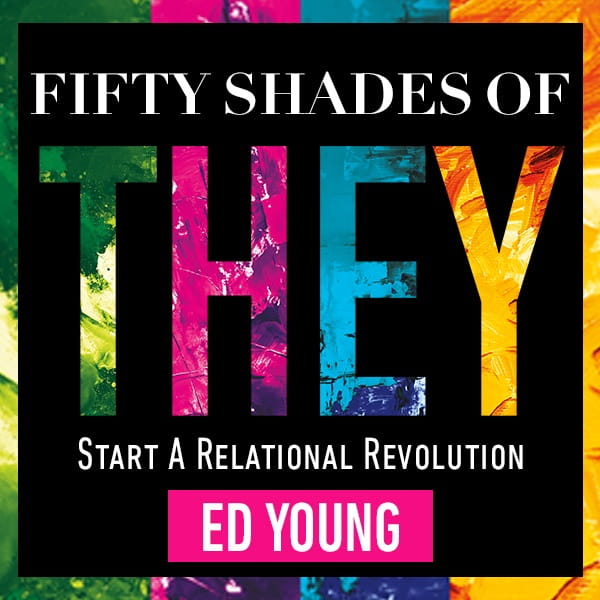 FIFTY SHADES OF THEY From New York Times Best-Selling Author Ed Young
Fifty Shades of They gives you fifty simple, yet profound insights that will help any relationship thrive, from friendships to business partnerships to marriages. Based on biblical standards and the teaching of Ed Young, this book is written for anyone who is looking to give new life to their relationships.
For more information about this and other subjects, visit the Ed Young Television website: www.edyoung.com