March 10
Narrow for everyone
For the wages of sin is death, but the gift of God is eternal life in Christ Jesus our Lord. Romans 6:23 (NKJV)
Going back to Romans 6:23, we need to see that this verse doesn't end with the truth of eternal life being a gift of God. It actually concludes by telling us that the gift of eternal life is "in Christ Jesus our Lord."
We can't overstate this enough, especially in our day and age where it's become very vogue to believe that all roads lead to Heaven. The Bible tells us that eternal life, a heavenly existence in God's presence, is exclusively found in Jesus.
"That's an awfully narrow-minded view to take!" Keep in mind that Jesus was the one who declared that the way to Heaven was narrow (Luke 13:24), and He didn't apologize for saying that. Why?
Because it's true! There aren't 1,001 ways to Heaven because there weren't 1,001 sinless saviors who were capable of personally paying the penalty that our sin earned us. A drowning person can't save himself. He needs someone outside of his condition to save him. In the same way, a sinner can't save himself or anyone else from sin. He needs to be saved by someone outside of his condition.
There's only been one person who was born without sin, lived a perfectly sinless life, and sacrificially died on behalf of sinners—and that's Jesus. There's only one way to experience eternal life in Heaven, and that one way is through the one person capable of canceling out the wages of our sin.
Yet at the same time, Jesus didn't just die for a narrow niche of people. He died for anybody who would believe in Him, which means that while the way to eternal life is narrow, it's also for everyone willing to take it.
He is the sacrifice for our sins. He takes away not only our sins but the sins of all the world. (1 John 2:2 NLT)
Think About It…

What does this passage reveal to me about God?
What does this passage reveal to me about myself?
Based on this, what changes do I need to make?
What is my prayer for today?
SPECIAL OFFER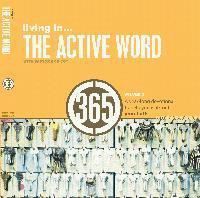 God's mercy is new every day. That's because it's needed
daily
. So to help you walk through a fresh new day, the Active Word has put together this second volume of the 365 Devotional. Our hope in creating this series of devotionals, is to help you connect with God's Word 365 days a year. And the best thing is, you can start any day of the year. Stay in step with God's Word, His will, and learn to live out your faith, daily.