June 3
"Every branch in Me that does not bear fruit, He takes away; and every branch that bears fruit, He prunes it so that it may bear more fruit." -John 15:2
Religion is doing with the hope it will lead to spiritual being. Life in Christ is being that leads to doing. Religion is "do's" and "don'ts," but life in Christ is being attached to Him, like a branch to a tree. As long as the branch is linked to the tree, fruit "happens." Branches don't do self-pruning. The "husbandman"—the farmer—does the hacking. Our mission is to abide in Christ. When there's something in us not bearing fruit, God will reveal it as we pray and study His Word. Then we submit to His pruning through repentance, and He lops off the fruitless twig.
Click here to sign up for your free Winning Walk newsletter!
---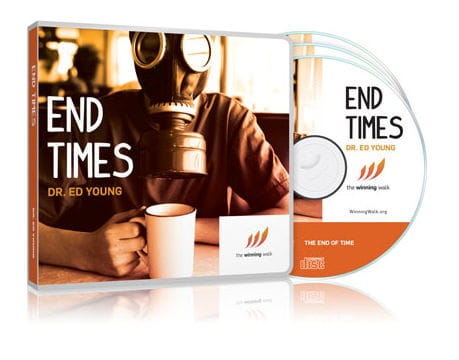 You can have confidence, joy, and peace – even in death!
As believers, we don't need to fear the end of the world. Jesus has conquered death and promised us eternal life with Him!

Dr. Ed Young takes an in-depth look at life, death, the second coming of Christ, the great judgment, and the promise of heaven in his 5-message CD series, End Times.

It's our gift to thank you for your generous donation to The Winning Walk below.

Thank you for your support – and may the End Times series empower you to be confident in your future, as you know the proven truth of God's plan for the end of time.