May 29
"For I, the Son of Man, will come in the glory of my Father with his angels and will judge all people according to their deeds." - Matthew 16:27 NLT
Deeds fall into three categories. One is "brick deeds." These evil acts layer into a high tower. We glory in the height of our works, only to find they are also our judgment as they come crashing down on us in the earthquake of God's wrath. Then there are "kindling" deeds. Everything we lay on the foundation of Christ that does not honor and point people to Him is burned up (1 Corinthians 3:12, 15). The third is the "investment deed." These are the enduring treasures we "lay up" in Heaven (Matthew 6:20) which determine our rewards in eternity.
Click here to sign up for your free Winning Walk newsletter!
---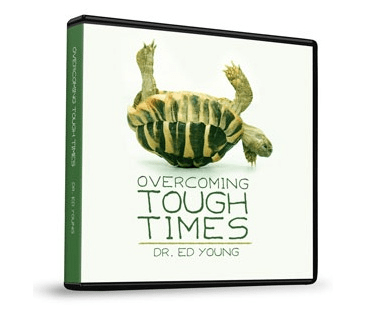 Endure Suffering with Unwavering Faith
Dr. Ed Young looks to the book of Job in his CD series, Overcoming Tough Times, and finds answers to the question we all ask in the face of suffering: "Why is this happening to me?" Dr. Young helps you answer this question through the five messages in this series, including:
"The Purpose of Suffering"
"How NOT to Comfort"
"The Great Question"
"The Great Affirmation"
"The Source of Wisdom"
Overcoming Tough Times is our gift to thank you for your donation to The Winning Walk, so please give generously now. And may you be encouraged to face your own suffering with unwavering faith.