May 23
Therefore, brethren, since we have confidence to enter the holy place by the blood of Jesus, by a new and living way which He inaugurated for us through the veil, that is, His flesh, and since we have a great priest over the house of God, let us draw near with a sincere heart in full assurance of faith, having our hearts sprinkled clean from an evil conscience and our bodies washed with pure water. -Hebrews 10:19-22
An associate was an aide to the President prior to being a pastor. My colleague knew the thrill of getting his White House pass, granting access to the Oval Office itself. Jesus' blood is our "pass" into the very presence of the Most High. When we arrive, we discover Jesus is the High Priest—in charge. My associate lost his White House pass when he resigned, and jokes he can't even go near the door now. But because we are in Christ, and because His blood is the "pass," and He is in charge, we never lose our access, and can always go there with confidence.
Click here to sign up for your free Winning Walk newsletter!
---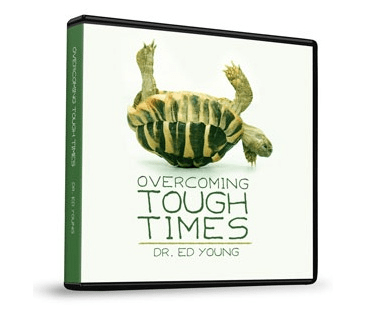 Endure Suffering with Unwavering Faith
Dr. Ed Young looks to the book of Job in his CD series, Overcoming Tough Times, and finds answers to the question we all ask in the face of suffering: "Why is this happening to me?" Dr. Young helps you answer this question through the five messages in this series, including:
"The Purpose of Suffering"
"How NOT to Comfort"
"The Great Question"
"The Great Affirmation"
"The Source of Wisdom"
Overcoming Tough Times is our gift to thank you for your donation to The Winning Walk, so please give generously now. And may you be encouraged to face your own suffering with unwavering faith.