May 22
God arms me with strength; he has made my way safe. -Psalm 18:32 NLT
Weather has determined the outcome of many battles. It was frustration with hampering conditions that prompted General George Patton to ask his chaplain to write and issue a "weather prayer" two days prior to the Battle for the Bulge. The Allies won by air power, made possible by fair weather. David had skirmished and fought many foes. King Saul sought his life. But when David seemed outnumbered and overwhelmed, God would somehow get him through the fog and storm. God's covenant promise is that He will make conditions right for victory for you.
Click here to sign up for your free Winning Walk newsletter!
---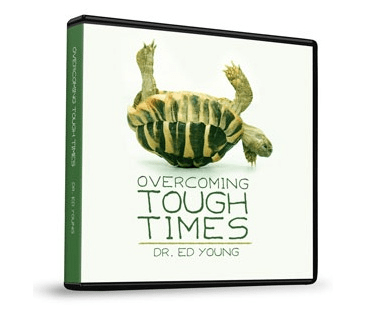 Endure Suffering with Unwavering Faith
Dr. Ed Young looks to the book of Job in his CD series, Overcoming Tough Times, and finds answers to the question we all ask in the face of suffering: "Why is this happening to me?" Dr. Young helps you answer this question through the five messages in this series, including:
"The Purpose of Suffering"
"How NOT to Comfort"
"The Great Question"
"The Great Affirmation"
"The Source of Wisdom"
Overcoming Tough Times is our gift to thank you for your donation to The Winning Walk, so please give generously now. And may you be encouraged to face your own suffering with unwavering faith.