May 12
But God demonstrates His own love toward us, in that while we were yet sinners, Christ died for us.
Romans 5:8
When we were at our worst, God gave us His best. All forms of human love have some measure of self interest attached. The Greek New Testament language provides us understanding of the nuances of love. Eros-love brings the mutual satisfaction of physical love. Phileo-love enables people to share friendship affections. To describe God's love, the Holy Spirit inspired the human Bible writers to use a term rarely employed by the Greeks—Agape, unconditional love. Nothing displays this word like Jesus dying for us on the cross while we were still in rebellion.
Click here to sign up for your free Winning Walk newsletter!
---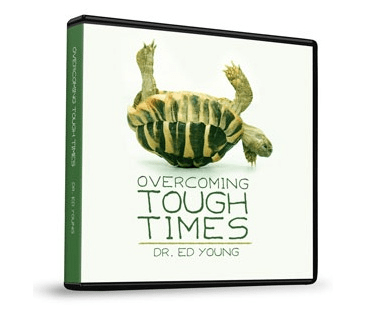 Endure Suffering with Unwavering Faith
Dr. Ed Young looks to the book of Job in his CD series, Overcoming Tough Times, and finds answers to the question we all ask in the face of suffering: "Why is this happening to me?" Dr. Young helps you answer this question through the five messages in this series, including:
"The Purpose of Suffering"
"How NOT to Comfort"
"The Great Question"
"The Great Affirmation"
"The Source of Wisdom"
Overcoming Tough Times is our gift to thank you for your donation to The Winning Walk, so please give generously now. And may you be encouraged to face your own suffering with unwavering faith.