May 10
You prepare a table before me in the presence of my enemies; You have anointed my head with oil; My cup overflows.
Psalm 23:5
The shepherd searched for a tableland for his sheep. Craggy slopes wouldn't do, because the animals could fall. When he found the flat stretch, the shepherd would clear it of threats to the sheep. He would locate a water source, and then hack out a sheepfold. Though the enemy—lions and bears—might look hungrily into the perimeter, the sheep rested in the sheepfold, on the tableland prepared by the shepherd. If Christ is your shepherd, His broad arms are the sheepfold, which is planted on the rich tableland of the Father's care.
Click here to sign up for your free Winning Walk newsletter!
---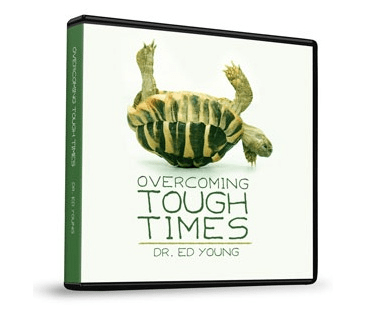 Endure Suffering with Unwavering Faith
Dr. Ed Young looks to the book of Job in his CD series, Overcoming Tough Times, and finds answers to the question we all ask in the face of suffering: "Why is this happening to me?" Dr. Young helps you answer this question through the five messages in this series, including:
"The Purpose of Suffering"
"How NOT to Comfort"
"The Great Question"
"The Great Affirmation"
"The Source of Wisdom"
Overcoming Tough Times is our gift to thank you for your donation to The Winning Walk, so please give generously now. And may you be encouraged to face your own suffering with unwavering faith.