June 8
Those who love Your law have great peace, and nothing causes them to stumble.
Psalm 119:165
Some years ago I was jogging through Houston's Memorial Park, and took a painful fall. My problem was that I relaxed my focus on the path to speak to another runner. Before I knew it I had stumbled and thudded to the ground, gashing my head and face. As we move through the world, it's vital we keep our eyes on God's path. If we do that we need not fear stumbling. For the ancient Jews, that meant constant observance of the Law. But in the New Covenant, watching the path means keep our eyes on our Forerunner, Jesus Christ.
Click here to sign up for your free Winning Walk newsletter!
---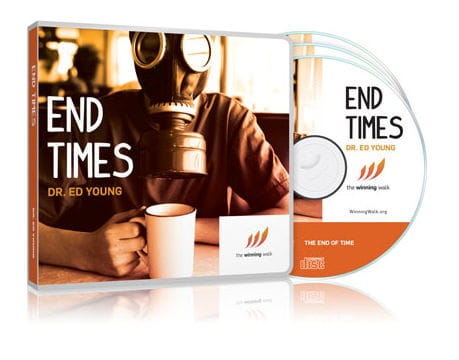 You can have confidence, joy, and peace – even in death!
As believers, we don't need to fear the end of the world. Jesus has conquered death and promised us eternal life with Him!

Dr. Ed Young takes an in-depth look at life, death, the second coming of Christ, the great judgment, and the promise of heaven in his 5-message CD series, End Times.

It's our gift to thank you for your generous donation to The Winning Walk below.

Thank you for your support – and may the End Times series empower you to be confident in your future, as you know the proven truth of God's plan for the end of time.