June 22
Do not let kindness and truth leave you; Bind them around your neck, Write them on the tablet of your heart. So you will find favor and good repute in the sight of God and man. - Proverbs 3:3-4
If you have tenderness toward God, you will be tender toward others. Among the greatest blessings a wife can have is a kind husband—and vice versa. But such behavior arises from a heart that has first experienced and interacted with the kindness of God. Truth and kindness must be held in balance. Kind people must be willing to tell the truth, and truth-focused individuals must speak the facts kindly. Such a balance leads to blessing in a home, and in all other life endeavors.
Click here to sign up for your free Winning Walk newsletter!
---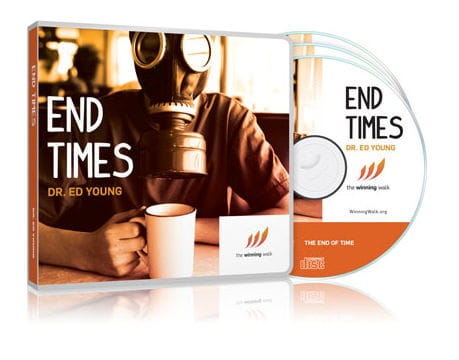 You can have confidence, joy, and peace – even in death!
As believers, we don't need to fear the end of the world. Jesus has conquered death and promised us eternal life with Him!

Dr. Ed Young takes an in-depth look at life, death, the second coming of Christ, the great judgment, and the promise of heaven in his 5-message CD series, End Times.

It's our gift to thank you for your generous donation to The Winning Walk below.

Thank you for your support – and may the End Times series empower you to be confident in your future, as you know the proven truth of God's plan for the end of time.