June 17
"He will exult over you with joy, He will be quiet in His love, He will rejoice over you with shouts of joy."
Zephaniah 3:17
God's love for you spans the range of emotion, from quiet contemplation, to an exuberant "hoorah!" Sin kidnapped and held you hostage. God paid the ransom in full through the cross. When you are restored to Him through Jesus Christ His joy makes the stars of heaven dance. He's like a father on a big holiday with all the family around him. He lavishes his eyes on the feast of his children's presence. Your heavenly Father rejoices in your presence, and the key to your joy is being with Him.
Click here to sign up for your free Winning Walk newsletter!
---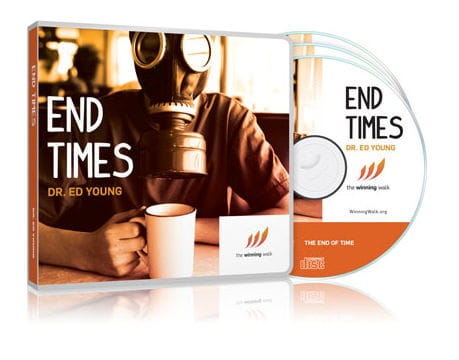 You can have confidence, joy, and peace – even in death!
As believers, we don't need to fear the end of the world. Jesus has conquered death and promised us eternal life with Him!

Dr. Ed Young takes an in-depth look at life, death, the second coming of Christ, the great judgment, and the promise of heaven in his 5-message CD series, End Times.

It's our gift to thank you for your generous donation to The Winning Walk below.

Thank you for your support – and may the End Times series empower you to be confident in your future, as you know the proven truth of God's plan for the end of time.