June 14
The LORD is near to all who call upon Him, to all who call upon Him in truth.
Psalm 145:18
Parents of adult children sometimes are reluctant to initiate contacts, fearing they will intrude. Yet they yearn for interaction. There's a thrill when the phone rings, or they hear a friendly tap on the door. God isn't an intruder, but He loves answering the calls and the door-knocks of His covenant children. The Bible says we are to wait on the Lord, but He waits on us, too. Some people believe they shouldn't "bother" God. They forget He is Father, and wants to hear from His children.
Click here to sign up for your free Winning Walk newsletter!
---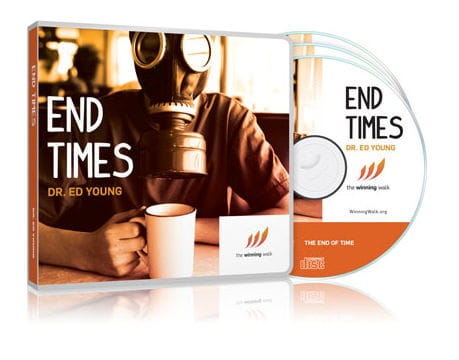 You can have confidence, joy, and peace – even in death!
As believers, we don't need to fear the end of the world. Jesus has conquered death and promised us eternal life with Him!

Dr. Ed Young takes an in-depth look at life, death, the second coming of Christ, the great judgment, and the promise of heaven in his 5-message CD series, End Times.

It's our gift to thank you for your generous donation to The Winning Walk below.

Thank you for your support – and may the End Times series empower you to be confident in your future, as you know the proven truth of God's plan for the end of time.