June 13
For the commandment is a lamp and the teaching is light; And reproofs for discipline are the way of life
Proverbs 6:23
Lamps and light are designed for one another. Take the light from the lamp and there's only a cold, dark structure. Take the lamp from the light, and there can be the devastation of uncontained, uncontrolled fire. But put the lamp and light together, and there is illumination. God's commandments constitute the structure for the light. The fire in the lamp is the content of the lamp, and provides its meaning. When Jesus comes He does not destroy the Law, for to do so would be to shatter the lamp. Rather, He comes to provide the fire that gives meaning to the lamp.
Click here to sign up for your free Winning Walk newsletter!
---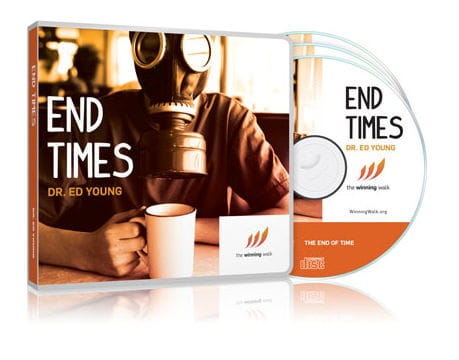 You can have confidence, joy, and peace – even in death!
As believers, we don't need to fear the end of the world. Jesus has conquered death and promised us eternal life with Him!

Dr. Ed Young takes an in-depth look at life, death, the second coming of Christ, the great judgment, and the promise of heaven in his 5-message CD series, End Times.

It's our gift to thank you for your generous donation to The Winning Walk below.

Thank you for your support – and may the End Times series empower you to be confident in your future, as you know the proven truth of God's plan for the end of time.