June 12
… the weapons of our warfare are not of the flesh, but divinely powerful for the destruction of fortresses.
2 Corinthians 10:4
Jail inmates dream of freedom. The sudden thump of a wrecking ball knocking down the walls would be happy music to their ears. Multitudes are jailed behind massive walls that aren't physical, but spiritual, emotional and mental. They are locked into addictions and behaviors that limit them as much as the strongest prison bars. The walls of such fortresses can't be knocked down by physical powers. God's covenant people have spiritual weapons through Jesus Christ that no fortress can withstand.
Click here to sign up for your free Winning Walk newsletter!
---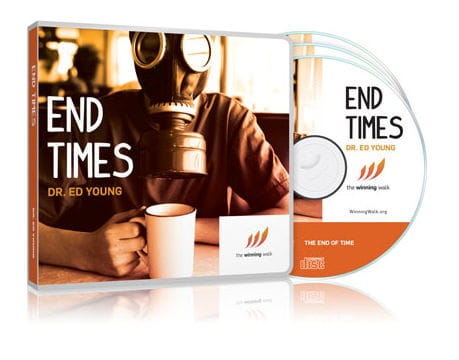 You can have confidence, joy, and peace – even in death!
As believers, we don't need to fear the end of the world. Jesus has conquered death and promised us eternal life with Him!

Dr. Ed Young takes an in-depth look at life, death, the second coming of Christ, the great judgment, and the promise of heaven in his 5-message CD series, End Times.

It's our gift to thank you for your generous donation to The Winning Walk below.

Thank you for your support – and may the End Times series empower you to be confident in your future, as you know the proven truth of God's plan for the end of time.