June 1
"I will betroth you to Me forever; Yes, I will betroth you to Me in righteousness and in justice, in lovingkindness and in compassion, and I will betroth you to Me in faithfulness. Then you will know the LORD."
Hosea 2:19-20
"Until death do us part." Multitudes of couples have uttered those words to one another. But somewhere along the way, their memory suggested they had said, "Until debt do us part," or, "Until emotions do us part." When God enters relationship with His covenant people, we are "married" to Him forever. Ancient Jewish men could write their wives a certificate of divorce, putting her out for the most minor infraction, even if it was only in the husband's eyes. God never scribbles a bill of divorce. Not even death parts us from Him. In fact, death takes us into deeper intimacy and joy.
Click here to sign up for your free Winning Walk newsletter!
---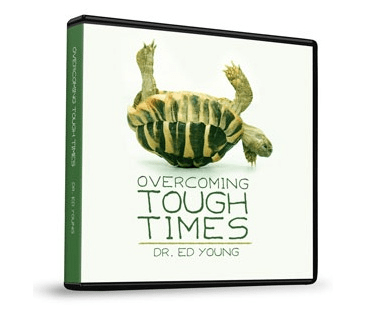 Endure Suffering with Unwavering Faith
Dr. Ed Young looks to the book of Job in his CD series, Overcoming Tough Times, and finds answers to the question we all ask in the face of suffering: "Why is this happening to me?" Dr. Young helps you answer this question through the five messages in this series, including:
"The Purpose of Suffering"
"How NOT to Comfort"
"The Great Question"
"The Great Affirmation"
"The Source of Wisdom"
Overcoming Tough Times is our gift to thank you for your donation to The Winning Walk, so please give generously now. And may you be encouraged to face your own suffering with unwavering faith.