July 9
"Blessed are the merciful, for they shall receive mercy." 
Matthew 5:7
Optimists teach their kids the Golden Rule, but pessimists say that if you're kind to others they'll kick you in the face. The lack of civility has become a problem in culture, as more people embrace the pessimists than the optimists. But God's people align with Christ, no matter how wavering the bright-siders, nor how glum the nay-sayers. Jesus doesn't merely command mercy, but attaches a promise. We don't look for reciprocity from other people. The mercy Christ's followers receive comes from God, the Judge of the universe.
Click here to sign up for your free Winning Walk newsletter!
---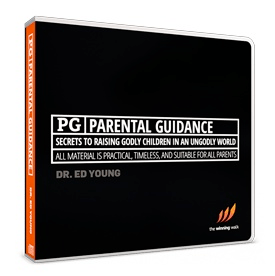 Transform how you think about parenting!
Most anyone can become a parent, but successful parenting eludes so many. Even many Christian families find themselves spiraling out of control as their children fall victim to drug and alcohol abuse, sexual promiscuity, and even suicide.
 
That's why Dr. Ed Young put together his easy-to-follow 3-message CD series, Parental Guidance. In it, Dr. Young reveals proven truth that every mother, father, and grandparent can immediately embrace in order to build and strengthen their family.
 
Parental Guidance is our gift to say thank you for your donation below to help share proven truth through The Winning Walk's broadcast ministry. We pray it transforms the way you think about parenting!