August 19
"Ho! Every one who thirsts, come to the waters; and you who have no money come, buy and eat. Come, buy wine and milk without money and without cost." - Isaiah 55:1
Thirst comes from dryness, the lack of fluid, and lack is need. So hunger is the result of missing food. Popular culture does all possible to disguise its spiritual thirsting and hunger. A man noted his associate cramming in breath mints, and concluded he must have had garlic for lunch. "Nope," the friend replied, "in fact I missed lunch, and these mints fool my stomach into thinking it's had real food." If we're going to luxuriate in God's waters and feast on His spread, we need to quit swallowing breath mints, acknowledge our true thirst and hunger, and we will be filled to overflowing.
Click here to sign up for your free Winning Walk newsletter!
---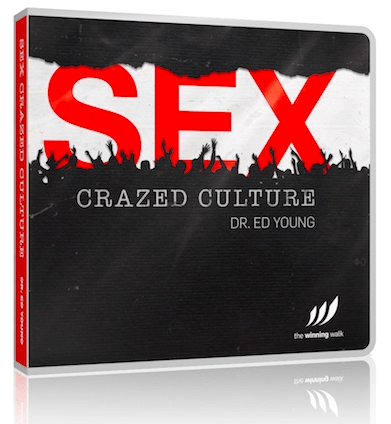 'Sex Crazed Culture' Shares Proven Truth About Sex
Dr. Young speaks the truth in love about important issues regarding marriage and relationships in his CD series 'Sex Crazed Culture.'
 
'Sex Crazed Culture' is our gift to thank you for your generous donation to The Winning Walk, so please give now and request your copy.
 
Thank you for sharing the proven truth of God's Word!