April 8
"I am the living bread that came down out of heaven; if anyone eats of this bread, he will live forever; and the bread also which I will give for the life of the world is My flesh."
John 6:51
Manna sustained the Jews in the wilderness, but Jesus came to bring more than mere survival. Existing is quantitative, measured in time, but living is qualitative, stretching through eternity, and encompassing time. Yet the manna foreshadowed Jesus in a sense. The word means, "What is it?" Jesus was a mystery to those who saw Him. The manna fell at night, so Jesus came into the world's darkness. Manna was God's gift to the people; all they had to do was receive it. So with Jesus. He is God's gift, and even better than manna, providing life, not measly existence.
Click here to sign up for your free Winning Walk newsletter!
---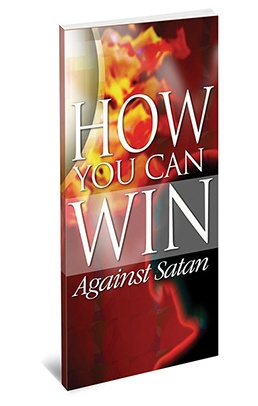 All genuine Christians are involved in a fight. Sometimes it's an inner struggle; other times it's circumstances. Satan uses everything in his arsenal to keep you from fulfilling God's plan and purpose for your life.

So how can you be on the winning side in the ongoing war against evil? And how can you win the specific battles you face in your own life? Dr. Ed Young answers these questions in his booklet, How You Can Win Against Satan.

It's our gift to thank you for your donation today. Please request your copy below – and thank you for giving generously to continue sharing the proven truth of God's Word through The Winning Walk!