April 25
For you have died and your life is hidden with Christ in God. - Colossians 3:3
"Hide-and-seek" is a fun game for children, but it's shockingly real. The devil constantly searches for someone to rob, kill, destroy and devour (John 10:10; 1 Peter 5:8). Like the kid who is "It," the destroyer and his demons shake every bush and look behind every tree for prey. But whatever is in Christ doesn't even exist in the place where Satan searches. The individual whose life resides in Jesus Christ is concealed in Him. The demons tremble in His presence; therefore all you place in Christ is impregnable.
Click here to sign up for your free Winning Walk newsletter!
---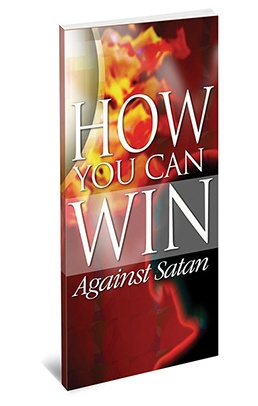 All genuine Christians are involved in a fight. Sometimes it's an inner struggle; other times it's circumstances. Satan uses everything in his arsenal to keep you from fulfilling God's plan and purpose for your life.

So how can you be on the winning side in the ongoing war against evil? And how can you win the specific battles you face in your own life? Dr. Ed Young answers these questions in his booklet, How You Can Win Against Satan.

It's our gift to thank you for your donation today. Please request your copy below – and thank you for giving generously to continue sharing the proven truth of God's Word through The Winning Walk!