April 16
Light arises in the darkness for the upright… - Psalm 112:4
"Light be!" was God's first creative command (Genesis 1:3). In that instance, the switch was turned on, and the darkness displaced. Since that moment, the darkness has never been able to overwhelm the light (John 1:5). The "upright"—those depending on Christ's goodness as their own—will journey through dark passages, seasons of trial and tribulation. But they will discover that down in the jaws of deep, God will speak once more His "Light be!" and their night will be bright as day (Psalm 139:12).
Click here to sign up for your free Winning Walk newsletter!
---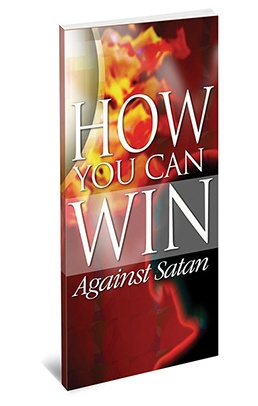 All genuine Christians are involved in a fight. Sometimes it's an inner struggle; other times it's circumstances. Satan uses everything in his arsenal to keep you from fulfilling God's plan and purpose for your life.

So how can you be on the winning side in the ongoing war against evil? And how can you win the specific battles you face in your own life? Dr. Ed Young answers these questions in his booklet, How You Can Win Against Satan.

It's our gift to thank you for your donation today. Please request your copy below – and thank you for giving generously to continue sharing the proven truth of God's Word through The Winning Walk!