April 29
A righteous man who walks in his integrity — How blessed are his sons after him.
Proverbs 20:7
Integrity leaves a stream of blessing in its wake. The greatest gift you can give your child is a godly life. "I'm not inclined to be religious," someone says. "I'm not very pious," a man echoes. "I'm not oriented to the Bible," a woman declares. All this is like saying, "I don't use electricity because I'm not scientifically bent." Godly living is not about religion, but life. "Righteousness" is a lifestyle conforming to God's holy character. "Integrity"—a consistent and unimpeachable life—flows from it. All who swim in the wake are enriched.
Click here to sign up for your free Winning Walk newsletter!
---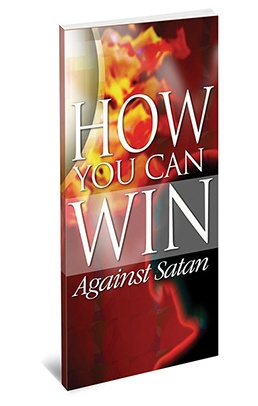 All genuine Christians are involved in a fight. Sometimes it's an inner struggle; other times it's circumstances. Satan uses everything in his arsenal to keep you from fulfilling God's plan and purpose for your life.

So how can you be on the winning side in the ongoing war against evil? And how can you win the specific battles you face in your own life? Dr. Ed Young answers these questions in his booklet, How You Can Win Against Satan.

It's our gift to thank you for your donation today. Please request your copy below – and thank you for giving generously to continue sharing the proven truth of God's Word through The Winning Walk!