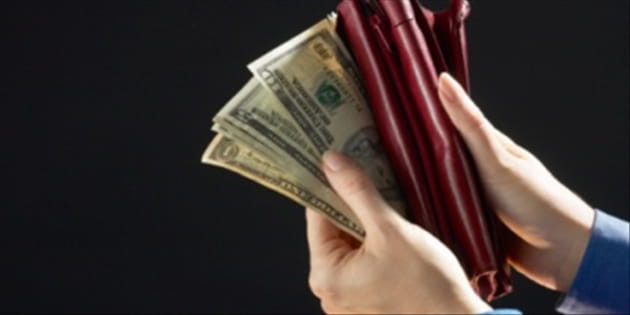 The Lord loves a cheerful giver (2 Corinthians 2:7). It delights Him to see His people gladly opening their hearts and hands to provide for the needs of His Church and indeed of all His creatures. Through Paul, God repeatedly commends and praises those who gave of their funds and of themselves to Gospel work (2 Corinthians 8:1). There's nothing that makes a Christian happier than knowing that she's made God happy, and happy giving means a happy God.
7. Giving advances God's kingdom
Many of us have contributed to Apple in one way or another. We have helped to grow the company from a garage operation to the worldwide empire it is today. And I'm happy about that, as it's a company that has brought many blessings to the world. But think of what blessing results when we fund the mission of Christ's church. We are paying salaries of ministers and missionaries. We are funding resources for outreach, evangelism, and discipleship. But above all we are investing in the spiritual and eternal welfare of people from every nation, tribe, kindred and tongue. Our dollars are changing homes, relationships, countries, and even the eternal destiny of many souls.
8. Giving promotes God's sanctification
Giving not only promotes God's work through us, but also God's work in us, our sanctification. Giving money, especially when it pains us, requires much self-denial and self-crucifixion. However, as every act of giving weakens and even breaks our sinful and selfish nature, the more God's grace spreads in our hearts. Yes, money leaves our pockets, but sin also leaves our heart. And that's a great deal. Priceless actually.
9. Giving testifies to God's power
Although we are not to let our left hand know what our right hand does, it's pretty obvious that Christians give a lot to their churches and Christian charities. Even secular observers have noticed with amazement how generous Christians often are with their money. They may not say it but they surely must think it: "This must be the real deal for people to give away so much of their own money. They must really believe this stuff. The God they worship and serve must be incredibly powerful to make people so generous."
10. Giving praises God's character
Giving in a right spirit is an act of worship. It is rendering Him a tribute of praise. It is saying. "You gave me everything and here is a small expression of my gratitude and praise for all your good gifts. It's only a token, a sample of what I really feel, but you know the heart that lies behind it. As David sang: "What shall I render to the Lord for all his benefits towards me?" (Psalms 116:12).
Giving better that getting?
Do you now see how giving makes us more blessed than getting? We can get so much happiness when we see how God is glorified in our giving and when we see Him bless others through our giving.
David Murrayis Professor of Old Testament and Practical Theology at Puritan Reformed Theological Seminary. He blogs at headhearthand and you can follow him on Twitter @davidpmurray.