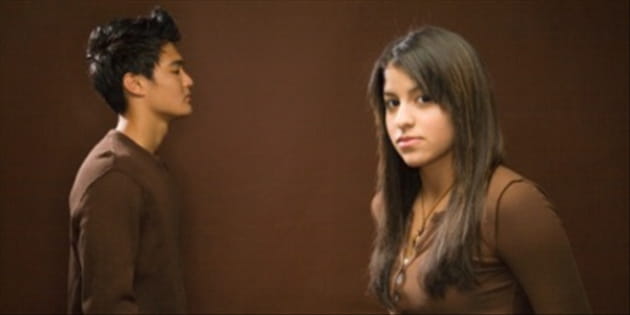 I recently heard a young man preach a sermon on the importance of sharing the gospel. His philosophy was that as long as Christians are obeying God by witnessing to the lost, they should not care whether or not the lost accept Christ.
He proposed that this attitude takes the pressure off the one sharing the gospel. After all, if we only care about obeying God and not the results of sharing our faith, what do we have to lose?
While I agree that the decision of another person to accept or reject the call of Jesus is certainly not the responsibility of the one who shared the gospel, I disagree that the Christian's attitude be one of not caring. His charge for Christians to not concern themselves with non-Christians who reject Jesus bothered me for two reasons; God commands Christians to care, and God has convicted me many times for not caring.
Christians are charged in Colossians 3:12 to be compassionate. "Therefore, as God's chosen people, holy and dearly loved, clothe yourselves with compassion, kindness, humility, gentleness, and patience" (emphasis mine). We are to care, just as Christ cares, for the lost souls of men.
I used to view non-Christians as outsiders. I looked at them as mere projects that I needed to check off my I shared Christ with them to-do list. I embraced sharing the gospel of Jesus as my job, and I faithfully did it out of obedience.
This "just do it" attitude is definitely in line with my personality. Spiritual gifts tests have confirmed that I am a prophet/teacher. The downfall to a person with these gifts is that she/he is usually lacking in the compassion and mercy department. For example, when a turtle makes the dangerous decision to cross a busy road, many people think, "poor thing." I think, "stupid turtle." When someone comes to me with a problem, I'm not the huggy, let-me-cry-with-you type. I'm more the factual "here's what you need to do so dry your eyes and get on with it" type.
Unfortunately, I must admit, that while I had a heart for obeying God in sharing the gospel with the lost, I did not have a heart for the lost. I can recall telling several people about Jesus and not grieving over their negative response to His plan of salvation. God convicted me that I was viewing Non-Christians as a type of enemy, an enemy that I needed to conquer in the spiritual war of evangelism.