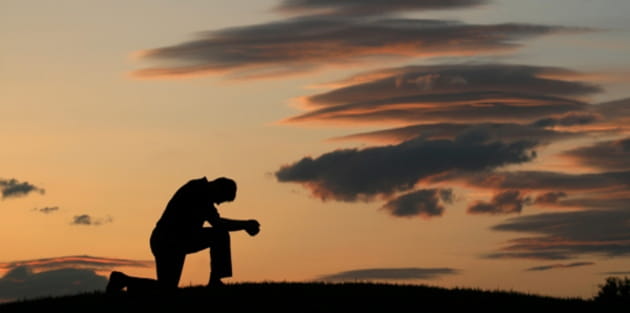 Not long ago, a friend of mine made a major decision that eventually led to the breakup of his family. I spoke with the friend about the wrong thinking that was controlling his actions. His reply was the common Christian retort: "Well, I've prayed, and I have peace about it."
I was shocked by his response. I could not see how a mature believer could claim, that as an answer to prayers for wisdom needed in a tough situation, the Lord had supplied "peace" toward a course of action that was in contradiction to the Scriptures.
The Lord intends for believers to enjoy peace in many areas. Christ, through his death and resurrection, removes God's enmity with us—we have peace with God (Rom. 5:1). In Christ, the Lord destroyed barriers that limited fellowship between Jew and Gentiles—he provided peace—making believers of every race "one new man" in Christ (Eph. 2:14-15). Christ desires believers to minimize conflicts within a local assembly, sharing in one mind about the ministry—working together in peace (Phil. 4:2).
Also, our Lord offers to provide supernatural relief from anxieties to those who seek him in prayer: "And the peace of God, which surpasses all understanding, will guard your hearts and your minds in Christ Jesus." (Phil. 4:7). But this promise is often wrongly used as a way to feel a sense of "peace" about what one has determined for himself to be the will of God.
Is it just me, or is it rare to meet believers who claim to have peace about decisions that would lead to enduring pain? Even fewer people seem to have peace about serving a poorly resourced ministry, or sharing one's faith boldly at risk of social ostracism. I have served young adults who claimed "peace" about moving in with their parents when they are experiencing financial hardship. However, they do not have peace about getting a better job to offset the family's budget expansion created by their return.
It would be a precious thing to meet the church leader, who, when asked to step down from leading, will return and say, "I have prayed, and I have peace about it. If someone else would be a better leader, then I will step down." Instead, many tend to appeal to having peace about stepping down only when ministry hits a rough spot, and when leaving will insert a harmful discontinuity to the church. Could it be that the "peace" we claim from on the basis of Philippians 4:7 is merely us settling on the desires that are most agreeable with us?
We impose the notion of "God's peace" on these desires (even when they contradict Scripture) because they will lead to the absence of pain. God's will, in contrast, tends to involve harder paths that demand suffering and endurance.
I once asked a married couple to consider serving in the ministry to children. Within two days they returned to me with the "we-prayed-we-have-peace" mantra. When I explored their reasoning, they could not explain how they came to have such peace. They had the time, gifts, and abilities to serve. Ministry to the children, however, involved great sacrifice and yielded little prestige. Sadly, when asked by another person to serve in a position of church governance, this couple had peace, noting, "God would want us to lead others." Aren't children "others?"
Pastorally, allow me to recommend three ways to avoid confusion between our own desired outcomes and the will of God:
First, we should run our thoughts past the spiritual leaders responsible for our souls (cf. 1 Thess. 5:12; Heb. 13:17). Those who are faithful in their stewardship of shepherding are able to bring a perspective we have not considered because the thought of pain hinders us. Godly shepherds, elders, teachers, and parents have a responsibility to speak into our lives everything that is right.