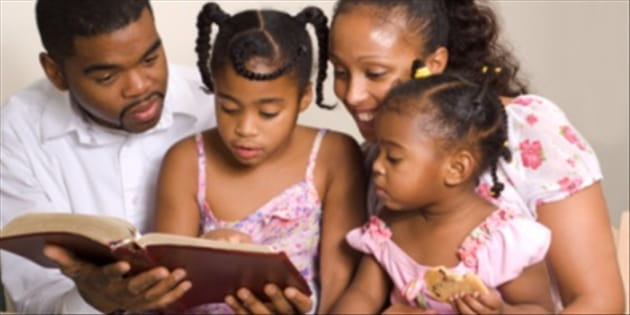 One of our most exciting research projects at the Fuller Youth Institute is our College Transition Project, a culmination of 5 years of study of 500 youth group kids as they transition to college. The goals of this research are to study youth group graduates as they leave youth ministry and to offer help to parents, leaders and churches in building a faith that lasts, or "Sticky Faith". In the midst of a host of factors that help develop Sticky Faith, some of our most intriguing findings point to the role of parents and family conversations about faith.
Reason #1: Parents are usually the most important spiritual influence in their kids' lives.
While we believe in the power of adult mentoring (we are both youth ministry volunteers at our respective churches), it's challenging to point to a Sticky Faith factor that is more significant than students' parents.
Following his nationwide telephone survey of 3,290 teens and their parents, as well as 250 in-depth interviews, sociologist Dr. Christian Smith concluded, "Most teenagers and their parents may not realize it, but a lot of research in the sociology of religion suggests that the most important social influence in shaping young people's religious lives is the religious life modeled and taught to them by their parents."[1]
As Smith more simply summarized at a panel at Fuller Seminary, "When it comes to kids' faith, parents get what they are."[2]
Of course there are exceptions. Your own faith might be vastly different than your parents'. Plus we've met plenty of parents whose kids end up all over the faith spectrum. But parents are more than an initial launch pad for their kids' journeys; they continue to shape them as ongoing companions and guides.
Reason #2: Most parents miss out on opportunities to talk about faith with their kids.
At Fuller Seminary, we have great respect and affection for the Search Institute, a research center devoted to helping make communities a better place for kids. According to Search's nationwide study,12% of youth have a regular dialog with their mom on faith/life issues.[3] In other words, one out of eight kids talks with their mom about their faith.
It's far lower for dads. One out of twenty, or 5%, of kids have regular faith/life conversations with their dad.
One more interesting statistic: Approximately 9% of teenagers engage in regular Bible reading and devotions with their families. So not even one out of ten teenagers looks at Scripture with their parents. When it comes to matters of faith, mum's usually the word at home.
Reason #3: The best discussions about faith happen not just when parents ask questions but when parents share their own experiences too.
That relatively small group of parents who do talk with their kids about faith tend to default to asking their kids questions.
What did you talk about in church today?
How was youth group?
What did you think of the sermon?
Depending on the personality and mood of the kid, responses usually range from grunts to "the usual". Not very satisfying for the parent or the kid.
Our research shows that asking these questions can pay off. But as vital to Sticky Faith is that parents also share about their own faith.
In other words, parents shouldn't merely interview their kids; they need to discuss their own faith journey and all of its ups and downs too.