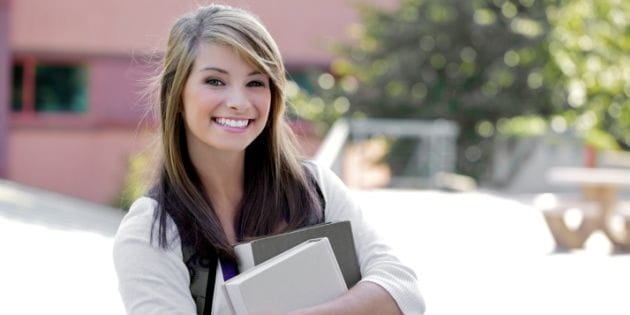 You only get one chance in life to build a wonderful, Biblical marriage. It is worth the wait. Don't squander one of the greatest areas of life by doing your own thing instead of God's.
What traits should a woman strive towards to become a godly wife? Here are twelve:
1) A Godly Woman Always Seeks to be Modest in Her Dress. Then out came a woman to meet him, dressed like a prostitute and with crafty intent. (NIV). (Proverbs 7:10)
By contrast, the ungodly woman's clothing points to herself and her body instead of her Father in Heaven and His holiness. Remember the words of Paul in the New Testament? God emphasizes a beauty of the unseen character. The flesh flaunts the body, God beautifies the spirit. I also want women to dress modestly, with decency and propriety, not with braided hair or gold or pearls or expensive clothes (1 Timothy 2:9, NIV).
2) A Godly Woman Always Seeks to be Holy in Her Conduct. Come, let's drink deep of love till morning; let's enjoy ourselves with love! My husband is not at home; he has gone on a long journey… (Proverbs 7:18 - 29, NIV)
A godly woman fears the Lord. She seeks God's will over the approval of anyone else on earth. Her fear of God makes her aware of the future consequence of her choices. A godly woman avoids any present situation that would be destructive for her future usefulness to God. Do you not know that your body is a temple of the Holy Spirit, who is in you, whom you have received from God? You are not your own; you were bought at a price. Therefore honor God with your body. (1 Corinthians 6:19-20, NIV)
3) A Godly Woman Always Seeks to be Truthful in Speech and Motives. With her enticing speech she caused him to yield, With her flattering lips she seduced him. Immediately he went after her, as an ox goes to the slaughter, Or as a fool to the correction of the stocks, Till an arrow struck his liver. As a bird hastens to the snare, He did not know it [would cost] his life. (Proverbs 7:21-23,NKJV)
This deceitful woman is an ugly woman because she is self-driven and wants her way. Her words and actions lead the man on a path to destruction. A beautiful woman wears heavenly beauty as God's Word describes it.
4) A Godly Woman Seeks to be Gentle and Quiet. The woman Folly is loud; she is undisciplined and without knowledge. (Proverbs 9:13, NIV) She is loud and defiant, her feet never stay at home (Proverbs 7:11 NIV)
This includes disrespect, hostility, aggressiveness and cunningness. All of these qualities are bad news.
And the Lord's servant must not quarrel; instead, he must be kind to everyone, able to teach, not resentful. (2 Timothy 2:24, NIV)
Instead, it should be that of your inner self, the unfading beauty of a gentle and quiet spirit, which is of great worth in God's sight. (1 Peter 3:4, NIV)
Wives, likewise, be submissive to your own husbands, that even if some do not obey the word, they, without a word, may be won by the conduct of their wives, when they observe your chaste conduct accompanied by fear. Do not let your adornment be merely outward—arranging the hair, wearing gold, or putting on fine apparel— rather let it be the hidden person of the heart, with the incorruptible beauty of a gentle and quiet spirit, which is very precious in the sight of God. For in this manner, in former times, the holy women who trusted in God also adorned themselves, being submissive to their own husbands, as Sarah obeyed Abraham, calling him lord, whose daughters you are if you do good and are not afraid with any terror. Husbands, likewise, dwell with them with understanding, giving honor to the wife, as to the weaker vessel, and as being heirs together of the grace of life, that your prayers may not be hindered. (1 Peter 3:1-7)