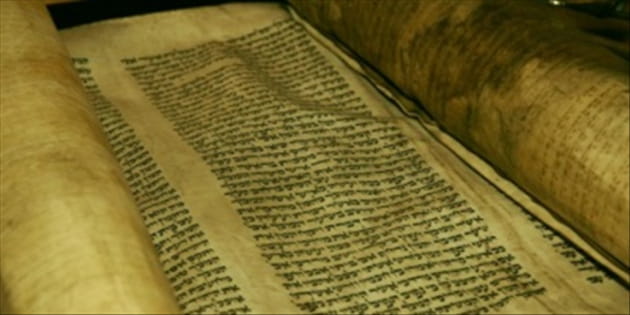 Just about everyone wants to know how the sixty-six books got chosen to be in the Bible. Why these sixty-six? Why not a few more (or a few less)? Why these books and not others?
In Persecution in the Early Church Herbert Workman tells the story of a Christian who was brought before the Roman governor of Sicily during the last great persecution of the church. His crime? Possessing a copy of the Gospels.
The governor asked, "Where did these come from? Did you bring them from your home?"
The believer replied, "I have no home, as my Lord Jesus knows."
The governor asked his prisoner to read a portion of the Gospels. He chose a portion of Jesus' Sermon on the Mount: "Blessed are those who are persecuted because of righteousness, for theirs is the kingdom of heaven." Next he read from Luke: "If anyone would come after me, he must deny himself and take up his cross daily and follow me."
At this, the judge ordered the prisoner taken away—to his death.
Under Roman law new religions were illegal. In its first few decades Christianity was seen as a sect within Judaism. Once it was determined that Christianity was a separate religion, it became illegal to identify as a Christian. So, for the first three centuries of what we now call the Christian Era, it was a crime to be Christian. Persecutions sprang up throughout various parts of the empire. Believers were tortured and sometimes martyred for their faith. In 303, Emperor Diocletian ordered the confiscation of Christian property and churches, and the burning of Scriptures. Believers and their Book had become so inseparable that the way to eliminate Christianity was to eliminate the Bible.
How the Bible Came Together
Who decided what went into the Bible? The short answer to that question is no one. Or maybe a better answer is God did. When scholars talk about how a book qualified to be called Scripture, they list five characteristics called the laws of canonicity. But these characteristics are recognized in hindsight; they weren't developed by a particular group at a particular time in history.
After his resurrection Jesus commissioned his followers to go and make disciples, and they did. They devoted themselves to sharing the Christ's good news, enfolding people into local churches and teaching them to obey all that Jesus had commanded.
These Jewish believers already had Scripture. Around Palestine the Jewish Scripture is exactly what Protestants today call the Old Testament. Jesus referred to these books when he spoke of the Law of Moses, the Prophets and the Psalms (Luke 24:44).
Outside the Holy Land some Jews included twelve to fifteen other books as part of Scripture. The Septuagint, which was translated in Egypt, contains books that we now call the Apocrypha. (Apocrypha means "those hidden away.") Early Christians differed over whether these extra books should be considered Scripture or not. Those nearest Palestine tended to exclude them. Those closer to Rome tended to include them.
During the sixteenth-century Reformation, Martin Luther spoke strongly against the Apocrypha. In reaction the Roman Catholic Church convened a council in Trent (now in Italy), where they declared the Apocrypha to be canonical. To this day Catholics and Protestants disagree on this issue. Catholics uphold the Apocrypha. Protestants believe that the Apocrypha is useful but not inspired.
Wherever Christianity spread, Christians gathered for worship and instruction. In keeping with the customs of the Jewish synagogue, a portion of Old Testament Scripture would be read and explained. Meanwhile, the apostles, along with other evangelists and teachers, traveled from place to place to plant churches and encourage believers. When one of these recognized leaders was in town, he was invited to speak during the service.